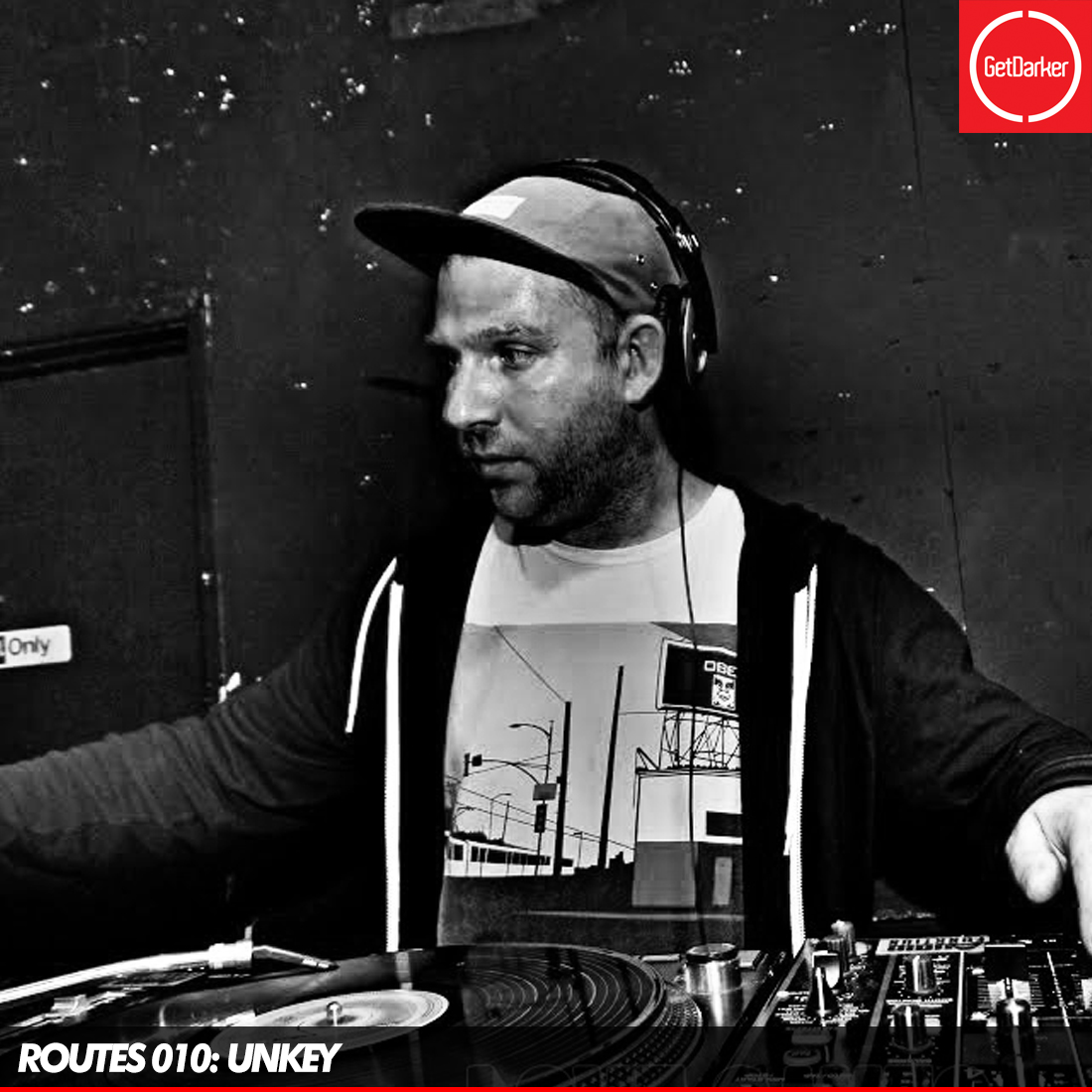 Routes is back and this week we've got Bristol's Unkey talking us through some of his early history including soundclashing his brother, sampling Santana and being convinced by Peverelist to buy his first dubstep record.
01. UK Apache & Shy FX – Original Nuttah – [Sound Of The Underground]

This is the tune that introduced me into the world of jungle. I was in my early teens when I first heard this and have memories of everyone singing it at school. Also the tune that made Shy FX and i think he was of a similar age when he made it.
Quite amazing come to think of it.
02. Pantera – Walk – [ATCO]

This is one of the tunes that my brother used to play me when i was around 17/18. But he was playing it to drown out my dnb mixing in our neighbouring bedrooms. it was a sibling sound clash of the worst kind. Vulgar display of power and cowboys from hell are probably the only metal albums I still play to this day. The heavy and distorted power cords was ones of their features and probably links my love for dnb and metal.
03. Andy C & Shimon – Quest – [RAM Records]

One of my all time favourite dnb tunes… This was one of them in-between jungle and drum and bass. The transition period had begun.
04. Ed Rush, Optical & Fierce – Alien Girl – [Prototype Records]

This tune doesn't need much to be said about it.. Another classic from that golden era of d'n'b.
05. Hi5Ghost – Kung Fu Kick [Kahn & Neek's Happy Slap Remix] – [Bandulu]

This was one of them tracks that got me into the whole Bristol Grime sound. I remember hearing the original and asking Koast for a link to get me the track and the remix was in the file. This then introduced me to the sound of Kahn and Neek who are without doubt the kings of modern Bristol Grime scene. Hail up.
06. Santana – Soul Sacrifice – [Columbia]

Everyone has a taste of music that stems from their parents and for me this is definitely one of them. The percussion solo still gives me goosebumps every time i hear it. I've tried to sample it before but the time signatures are so wonky it would give a mathematician a headache.
07. Massive Attack – Spying Glass – [Wild Bunch Records]

Combining another two of my favourite artists. This was actually a remix of an original Horace Andy track which i only discovered the other day. This is pure hypnotising dub at its finest. Two of Bristols and Jamaica's finest exports joining forces.
08. Prodigy – Break And Enter – [XL Recordings]

Another tune that doesn't need much introduction. Music for the Jilted Generation was on repeat in the 90's.
09. Dr. Dre – The Watcher – [Aftermath Entertainment]

The Chronic 2001 was the album that really got me into hip-hop. On Repeat.
10. Calyx & Teebee – The Quest

For me Calyx & Teebee were game changers in d'n'b. Their sound was unique and this is a tune I always draw for on those late night wavy Youtube sessions.
11. Skream – Dub Period – [Tempa]

This was about the time all the Drum and Bass had been moved to one side to make room for the Dubstep in Rooted Records. I remember thinking whats the hell is this, but after speaking to Peverelist he persuaded me to give it a try and sold me Dubstep Allstars vol 4. I never looked back and was a fan from as soon as I heard this. Dub Period is that tune I associate with my first love for Dubstep.
12. Wen ft. Riko Dan – Play Your Corner – [Keysound Recordings]

Wen is one of the new breed of talented producers that really caught my eye with his album Signals. Slowing things down to around the 130 mark but swaying away from your typical 4/4 drivel. Wen captured my attention with his minimal but bold productions. Very original.
Unkey's new collaborative EP with Daffy entitled Hustlin is available to pre-order now on Durkle Disco: http://bit.ly/1FoCd4e