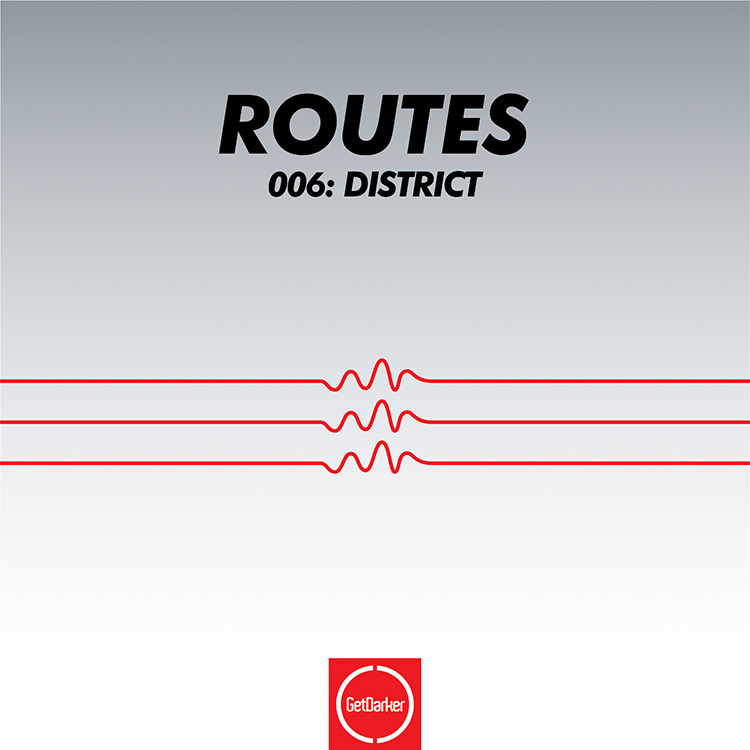 This week on Routes we have Chestplate's District taking us through some of his sonic favourites and influences. It's pretty heavy.
1. Converge – Jane Doe (Full Album 2001)
This is the most aggressive and clearly defined piece of music I think i've heard. I know a lot of converge fans prefer earlier releases but for me the increased production values only improve the raw edge they have as a live act. Of all the emotions that music can bring out in a listener this album is the absolute benchmark in true violence. It makes me want to punch things. In a good way.
2. Old Man Gloom – Christmas (Full Album)
This was a difficult one to choose as I wanted to find something that represented the period in my life when i was really listening to metal bands all the time but contrasts with the first choice. Old Man Gloom are/were a supergroup consisting of members of Converge, Cave in and Isis. A lot slower and heavier than Converge but also a lot broader musically. Most of the tracks are interspersed with electronic/ambient interludes which as time passed over consecutive listens began to become the most interesting part of the bands I was listening to.
3. Squarepusher – Come On My Selector
I always preferred Squarepusher's sound to that of Apex Twin's. I think perhaps the live bass guitar was appealing to me as a musician because i could try to emulate it in some way. At the time I was still practically oblivious to things like software sequencers and DAW's. I thought everyone made music on music 2000 on the ps1. which leads to my next choice…
4. Dizze Rascal – I Luv U
I remember buying this when it came out. It seemed so much more aggressive than the metal stuff i'd heard before and was into but i couldn't really work out why. Just in a different way. Looking back its a lot more obvious why grime became as big as it has.
5. Plasticman – Death By Stereo (Macabre Unit Remix)
Found this on a Kode9 Mix when i was first discovering dubstep. People were trying to call every part of british bass music at that time dubstep so i feel fortunate to have caught onto this stuff before it got buried for a little while under the caspa and rusko stuff which I wasn't really so much of a fan of. I wasn't involved in anything like dubstep forum either so didn't really know a great deal about discovering new artists so i ended up just battering that mix until things like the burial album dropped and Mary Anne hobbs did the dubstep warz session with DMZ, Vex'd and Distance.
6. Distance – Traffic
I think it's always been quite obvious he has influenced my sound but what he really doesn't get enough credit for is the sheer amount of people who crossed over from non-electronic backgrounds to getting into dubstep. When I signed to Chestplate a few of my friends who were big metalheads admitted they were really into his stuff and already owned his albums etc.
7. Noisia – The Tide
Perhaps an obvious one for some as Noisia have shaped nearly every producer I've ever met in one way or another. Their name is synonymous with a standard in production that can drive people crazy trying to reach. When you have an accolade like that to your name you know you are doing something right. I can wrap up my first impression of this tune with six letters, 'UGH' & 'WTF'.
8. Vangelis – Blade Runner OST (Full Album)
If not just to show that I am capable of listening to music that isn't 200% aggressive, this soundtrack doesn't really need any introduction. I would say this is up there with the amen break in terms of influence in modern electronic music. The movie isn't too bad either…
9. Ta'East – 72-10
Love the beat behind this. I haven't heard much else from this artist but hopefully it retains a similar tone to this. One of the few tracks I've heard recently thats really made my ears prick up and take note. really dark.
10. El-B – Ghost Rider
My latest Chestplate release features a track called 'Alpha House'. It's heavily influenced by the El-B/Ghost /roots of dubstep sound which I've been trying to pinpoint down in recent productions. I'd definitely like to see more of a lean towards the 2 step grooves again in the darker side of dubstep…
11. DJ Abstract – Touch
Going to finish on a classic here. I ended one of my sets with this recently. Listen to it and tell me that dubstep today needs more tracks with a half step beat or all the snares ripped out. It doesn't have a big drop it just flows. Tune!
Follow District on Twitter
Like District on Facebook