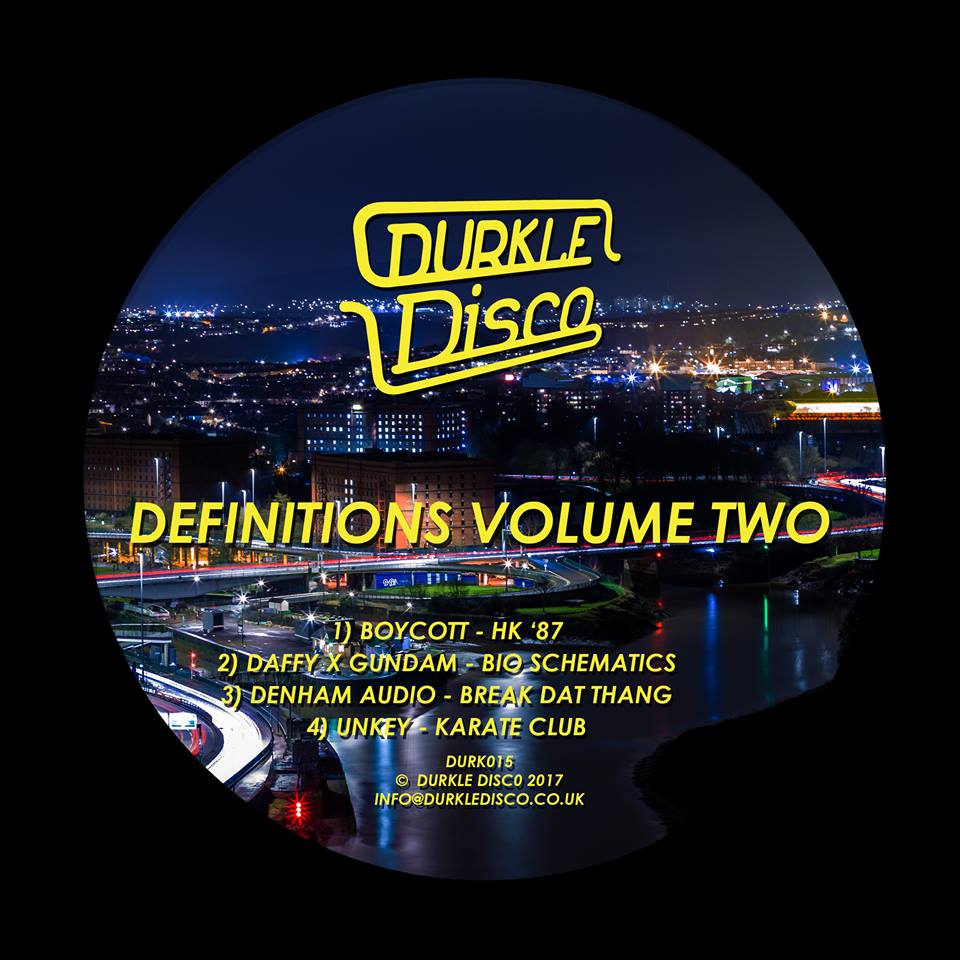 Unkey is back with a wax on / wax off fly kick to your subs & speakers as part of the second instalment in Durkle Disco's Definitions series.
It's an all-out arm bar / flying headbutt combo on lazy producers everywhere, fusing Unkey's inherent ability to make head nodding neck snappers with that classic Bristol wobbly bottom.
One hundred hand slaps on the house!
PURCHASE:: https://durkledisco.bandcamp.com/
SUPPORT UNKEY ::
Soundcloud – https://soundcloud.com/unkey
Twitter – https://twitter.com/Unkey_uk
SUPPORT DURKLE DISCO ::
Soundcloud – https://soundcloud.com/durkledisco
Facebook – https://www.facebook.com/DurkleDisco
Twitter – https://twitter.com/DurkleDisco
Website – http://www.durkledisco.co.uk/