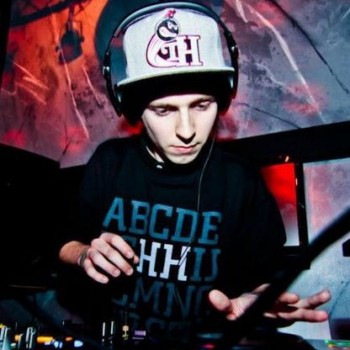 Majora – Boss Key EP – 18/02/2013

We caught up with Bristol-based Majora recently to find out about the E.P and what's next in store for him in 2013.
---
Firstly I have to ask where did the E.P. title "Boss Key" come from?
I feel like this is my first real milestone as Majora .I have released singles prior to this but this is my first EP. In every game you need a Boss Key to progress to the next stage and I guess this felt like my first progressive move. It also sounds pretty dark and evil which is sort of the theme throughout the EP.
The E.P is out 18th of Feb, what track is gaining the biggest reaction, when you're DJ'ing?
I would say either 'Shook' or 'Boss Key'. It all depends on what kind of set I've been playing up until then but 'Boss Key' is probably the most impacting and been the best received all round.
Majora conjures up memories of Zelda for me. Is that intended or am I missing the point?
It is indeed a reference! Nobody knows who or what Majora was, only that he left behind a mask which held his evil powers eventually leading to the plot of the second N64 Zelda game. I guess what I like about it is the fact that Majora could have been anyone or anything. In this case a 20 year old Uni student who makes tunes in his room haha.
You describe your sound as Funky Grimey Bass, who has been your influences in finding your sound?
I think the biggest influence on me is probably the other producers I'm in close contact with .I've always liked grime and garage music and more recently got really into UK Funky so a combination of those 3 sounds, plus being lucky enough to be constantly sent new and exciting music keeps my sound evolving.
I originally got into electronic music through Paul Hardcastle's music so expect some more melodic and jazzy stuff from me at some stage in the near future.
Can you give us a sneak peak of what is next in the pipeline for you in 2013?
After this release I have a few remix's coming out. My remix of 'Hiloxam & Corporal F – No Reason' is getting released via Loft Party Records also in Feb and then I Have a 12'' remix for a new producer called 'Chubba' on 'Odea Records'.As well as those two I'm hoping I will get the chance to release another EP of some kind and get another collab with My Nu Leng finished.
Lastly is their anything we haven't asked that you would like to shout about?
Would like to big up the full Tumble Audio gang for working with me on this project. Really excited to be a part of the movement. Thanks to anyone who's been supporting the tracks or my music in general! And lastly big ups to you GetDarker. Thanks for taking the time to talk to me.
Catch me Monday's 4-6pm on Rood.FM and DJing around the UK/Europe throughout 2013. Click HERE to buy the EP