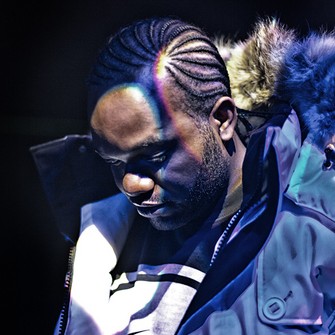 Heard Rock N Rolla yet? Kutz debut EP on Benga Beats, it's a four track adventure into the wildest extremes of bass music, taking in influences from house and techno along the way. We thought we'd send him a few questions to see where he's at… And how he got there.
---
So…. Are you a closet Rock N Rolla?
Haha! I do love a bit of rock n roll, yes. I've always loved rocky riffs.
Is it cool to describe the EP as one of your most diverse releases? You cover a lot of ground…
Yeah you could say that. I've always experimented with different styles and tempos so it's great to share them through releases like this.
To me Big N Bad sounds like big old filthy techno record… The type you'd hear at an illicit squad party. Was that an influence?
I made Big N Bad a while ago when I started messing with the idea of taking the halfstep snare out of some of dubstep tracks. I was making a bit of house and techno too, so I'm not sure where the direct influence comes from. My aim, though, was to make people dance to a fusion of dance styles in one track.
How about Yellow Bear? Is that a tease of the Kutz styles of the future or just a one-off experiment into housier pastures? And what/who influenced that housier sound?
I wouldn't say it's the future style of Kutz. However a few more experimental tracks may pop up soon. I try not to have any limits in the studio these days, you can definitely expect my shows and releases to become more varied in style and tempo.
Is another release scheduled for Benga Beats or is it too soon to say?
Only time will tell!
The labels you've released on genuinely reads like a who's who of wickedness…. Soul Jazz, Wheel N Deal, Digital Soundboy, now Benga Beats. What's your secret technique?
Simply by sending music around and handing a cd to the people who I wanted to work with.
Which releases are you most proud of?
I'm proud of all my releases, I don't releases bundles and bundles of music so they're all pretty special to me.
Which releases would you most like to return to in hindsight?
I still play some of my older releases now and again, I'm pretty lucky that most of my music stays around the club and radio circuit for quite a long time.
Tell us about Black Gold…
Black Gold is a record label I run with Joel Prime Cuts from the Scratch Perverts. We have a lot of great music lined up for release this year.
What's next?
Next on Black Gold is a release from myself: Krystal Visions, The Zone and Rodeo. Just like before, it's going to be pressed on 300 super-limited vinyls with Black Gold artwork, all hand numbered.
What excites/inspires you as a producer? And what excites/inspires you as a label owner? Are they the same inspirations?
As a producer I get excited by creating something new and different to the last creation. My influences mainly come from going out and 'having a lovely time'. When a great song comes on I see how people dance and the way it makes me feel so when I get into my studio I try to create a groove and sound that gets people moving and makes them feel some sort of emotion.

As a label owner I find I'm always on the look-out for a cutting edge sound, no matter which category it fits into. It excites me when people send me crazy ideas where sometimes I'll sit back and say 'whoever made this is mental'. I love anything like that as they're trying something different.
Big Apple played a huge role in your development/influences as you started off. Give us some memories..
I spent a lot of time at Big Apple. It was an amazing place, I couldn't have asked for a better place to grow up around underground dance music. I also brought all my house and garage vinyl collection (which i still have) from there.
Finally… tell us everything we can look forward to Kutz-wise over the coming months. GO…
More music, more vibes, more releases, more love. X
Say hello: catch up with Kutz on Twitter