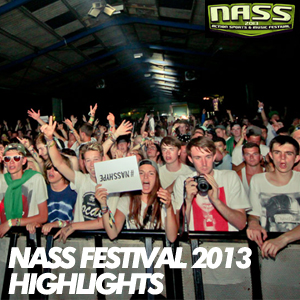 GetDarker is back at NASS Festival 2013, versus This Is Dubstep – as arena hosts we'll helping to bring the best in dubstep and underground sounds to the party. The arena's will feature
takeovers from Digital Soundboy, Benga Presents and Black Butter Records, featuring the likes of Shy FX, Benga, Breakage, Dismantle, Roska, Andy C, P Money & loads more
Head over to the NASS website for the full lineup.
Here's some highlights from last year

We'll see you there!