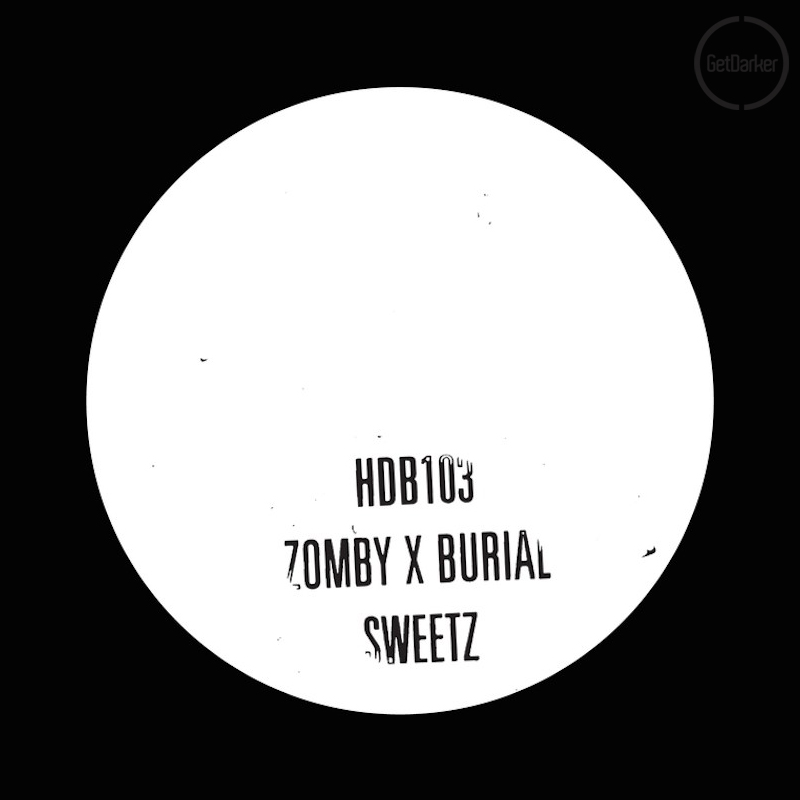 'Sweetz' is taken from Zomby's forthcoming Ultra album, released on Hyperdub on September 2. As well as a team-up with Burial, the album features collaborations with Rezzett, Darkstar, Banshee and Hong Kong Express.
Audio here: https://www.youtube.com/watch?v=YMi8pXOaR9M
Woof! Hyperdub bring together two of the most recognisable and enigmatic artists of recent times on this 10″, as Zomby and Burial square down ahead of the former's new album for the label. Zomby's Ultra LP is undoubtedly one of this year's most anticipated albums and "Sweetz" suggests it may be a very moody affair indeed. Whilst rooted in UK dance, Zomby and Burial do look elsewhere for inspiration too. Just under seven minutes long, "Sweetz" veers through various sub-heavy soundscapes with intermittent rhythmic patters and a distinctive looped vocal sample whose pitch changes with dramatic effect.