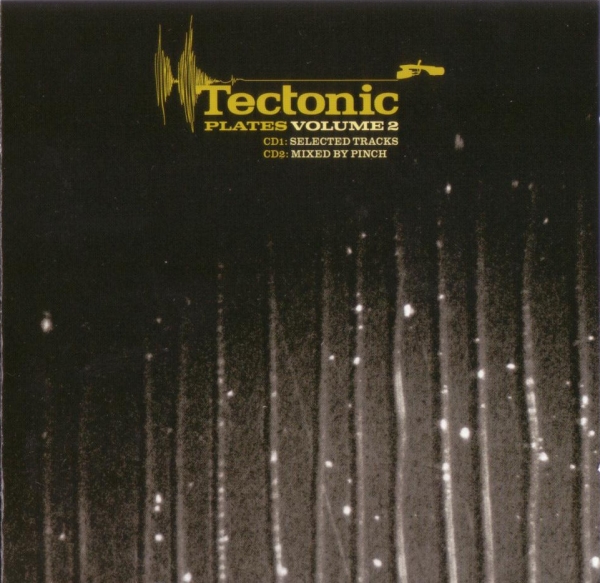 Tectonic is a label that needs no introduction to anyone mildly involved or simply educated in Dubstep. Established in 2005 with it's twenty-seven vinyl releases and it's fifth CD out this month, Tectonic is definitely a label that has set an imprint to help craft the sound.
Even though Tectonic is primarily a Bristol based crafted work of art by Pinch, the owner of Tectonic, however it still features releases from London bad boys Skream, Benga, Distance, Cyrus, Hijak, Loefah, DMZ and D1 as well as other Europeans such as Martyn and 2562 not forgetting the Bristolians making their own interpretation of the sound, RSD, Joker, and of course, Pinch himself.
With over 4 years of bassweight experience under his belt, Pinch is bringing the Tectonic label to London for Friday, 22nd May at The Arches, near London Bridge.
We have had a listen to the compilation, twelve tracks of history right there. Anyone who has bought the majority of the releases on Tectonic will understand the ethic and the quality behind the label, and this just bumps it up another notch. Opening up a door to those who don't have the equipment to listen to vinyl but still want to appreciate the sound, this CD gives the opportunity for those to experience what some tunes were like the first time around, but in the comfort of their own home.
The CD comes with a second CD which is a mix done by Pinch and "brings together highlight cuts and unreleased tracks". Double whammy I'd say. Not only do you get to own some big unmixed Tectonic hits on one CD, but also a mix compilation that will rival the whole Dubstep All-stars series.
The Arches, where the launch party will be taking place on Friday, 22nd May – is a wicked and tidy venue which breaks itself away from the other arch-based venues with its amazing sound, lighting, acoustics and vibe. Think The Volks in Brighton, but bigger.
We also have a pair of tickets to give away, all you have to do is give us the name of Pinch's first album. To enter, email your name, mobile number and answer to comp@gd.zi.vc. Winner will be announced live on Wednesday 20th May via email and text message.