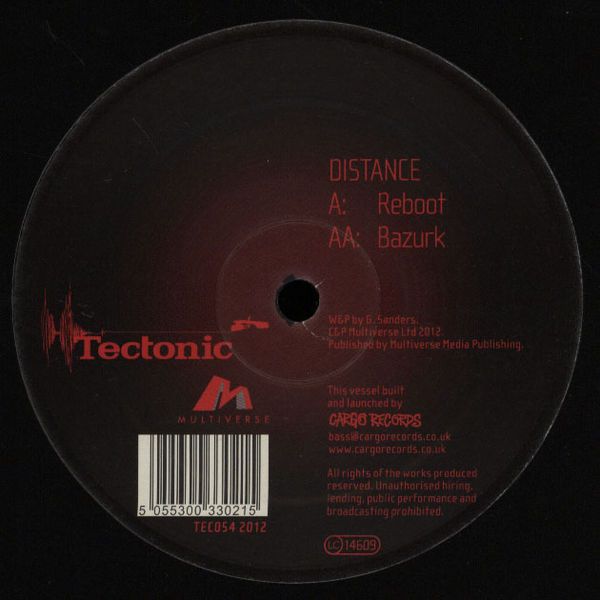 Another huge release has come our way, this time from Tectonic. The latest is from dungeon master, Distance. Reboot/Bazurk (TEC054) hears Distance's sound coming through loud and clear full of perfect distortion and mastered reverberation.
'Reboot' sounds like the event of something evil emerging with an intense build up until it's fully charged and ready for battle. New noises come through in every bar sending your head west and ready to skank. The track however shouldn't be new to your ears; it's gained support from the likes of Mala, Pinch and Youngsta and has been tearing up clubs since the end of 2011.
Just when you think the release can't get any darker, on the B-side is' Bazurk'. Straight away the track launches into a wonky hi-hat sequence; that alongside a dark distorted bass line creates a heavy metallic crescendo sure to leave your mind bent and your ears rattling.
Reboot/Bazurk is OUT NOW and is Distance's first release with Tectonic since 2009; he sure has given them something special. Go on, invest!