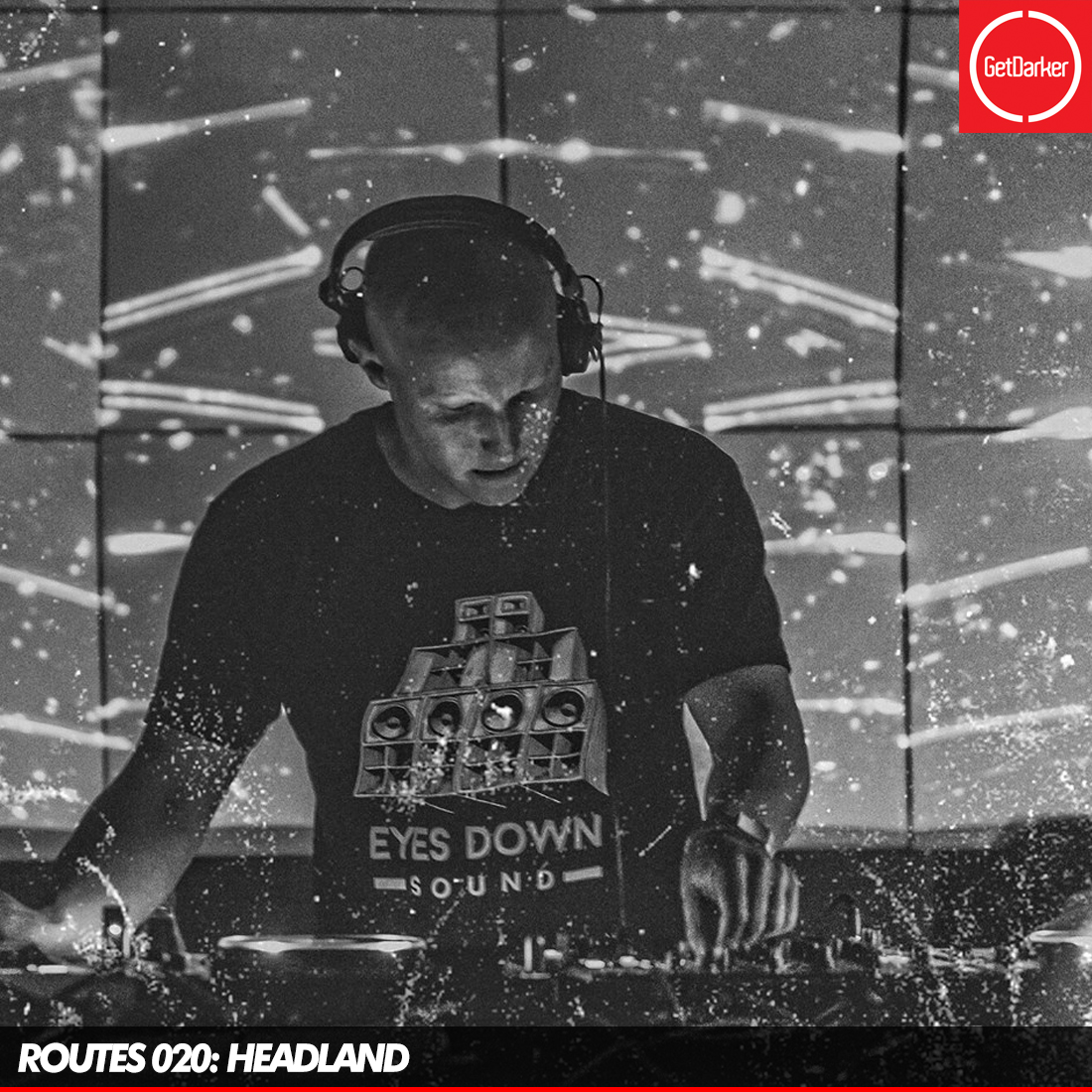 Routes is back and ahead of his new 10″ on fledgling label UK Unity Through Sound we thought we'd ask Headland to talk us through a few of his influences.
YOU CAN PURCHASE HEADLAND'S NEW FIRE HERE:: https://unitythroughsound.bandcamp.com/album/unity001-headland
1. Rhythm & Sound – See Mi Yah

The First time I heard this was in 2010 whilst I was living in Wellington with my good friend Olli, he showed it to me and we played it over and over for about 5 hours straight. This is as good as it gets for me.
2. Little Axe – Storm Is Rising

My parents owned a Brasserie type restaurant when I was a kid and they used to play this stuff all time, childhood memories come to mind whenever I hear Little Axe. Still listen to them to this day.
3. Herbie Hancock – Dis Is Da Drum

Another one from early on in childhood, heard this album and many others of his a lot back then, love these grooves so much.
4. Brian Eno – An Ending (Ascent)

No words needed for this one.
5 . Weather Report – Teen Town

Played percussion in the Jazz band in High School/College & Weather Report & the music of Jaco Pastorius were tunes we played a lot of in the band. I played the drums at this stage too but the percussion was where I could let loose the most.
6. Radiohead – Pyramid Song

Another one that when I heard it the first time played it over and over; it really affected me.
7. Thomas Newman – Power of Denial (American Beauty OST)

One of my favorite films but also one of my favorite soundtracks.
The bass guitar on this one really does it for me.
8. Warren G – Regulate Ft. Nate Dogg

This is High School/College for me, too many tunes like this to post, but the feeling in the music itself is what struck a chord with me.
9. Breakage – Rain

One of the first dubstep tunes that really caught me, my friend and I played it and "Breakage – Together" over and over when we first heard them, round 2007/8 I think.
That was it from there.
10. Zomby – Riding With Death

Got recommended this back in 2011, wish it ran for longer!
This was when i started listening to more out of the box sort of tunes.
11. Fis – DMT Usher

Still one of my favourite electronic tunes today, Olli has been a big inspiration to my music too as he was there offering wisdom when I started making beats.
12. David Lynch – Ghost of Love

David lynch is a huge inspiration to me on more levels than just music, been watching his films for years. This one especially hit me the first time I heard, so simple yet heavy and drenched in atmosphere much like his movies.