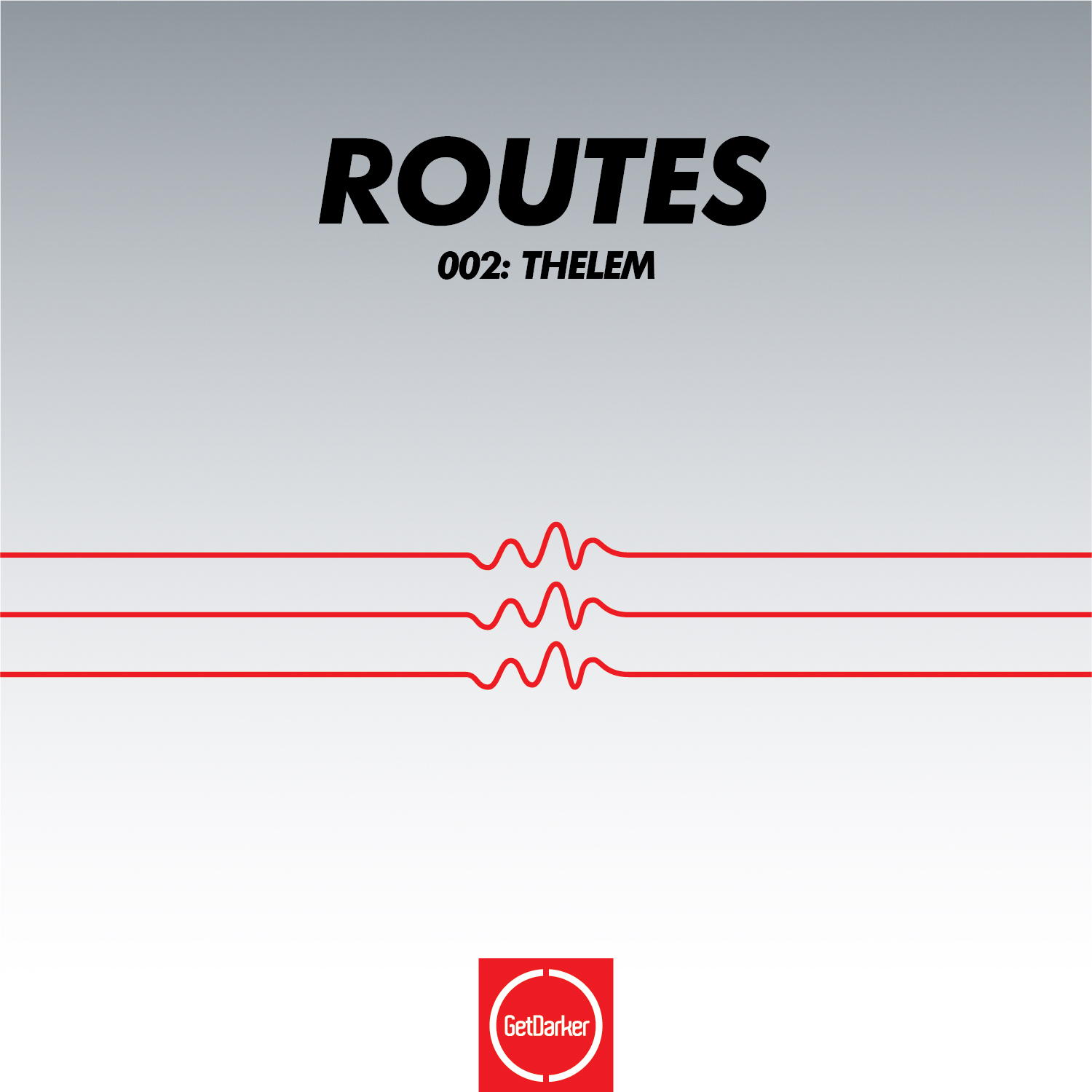 This week on Routes it's the turn of Thelem taking us through some of his early influences and it's a certified set of bangers for sure.
On his formative musical years Thelem had this to say: When I was growing up I listened to a lot of hip-hop, which was my main genre all through my school days. I didn't listen to too much electronic music like a lot of producers did. It was only when I was a little older, around 20 or so I got proper into electronic music and wanted to learn how to produce. It was weird; I was fascinated with hip-hop, loved the beats, but never really thought to myself 'how was it made?'
1. Big L – Let 'Em Have It L

"This is such a classic tune for me; off one of my favorite hip-hop albums 'Lifestyles Ov Da Poor & Dangerous'. It was hard to choose a tune off the album, as literally every track is sick. Absolutely love the darkness of the instrumental and Big L's flow is on point, as it always was!"
2. A Tribe Called Quest – Scenario

"This was off another classic album for me called "The Low End Theory". Love the simplicity of the beat and the bass line, proper grooving."
3. Beastie Boys – Super Disco Breakin

"This tune has so much energy, I love the sounds and synths used in the tune. Also has a lot of memories as the Beastie Boys was the first gig I went to when I was like 13, for their "Hello Nasty Album tour" somewhere around 1998/1999."
4. Mobb Deep – Shook Ones Pt. II

"Man, love this tune. Proper dark and moody with lyrics that match."
5. Loefah – Mud

"I know this was in the last Routes feature but I had to mention it again. It was one of the early dubstep tunes that made me fall in love with the genre and want to produce. To me it had a proper Hip-hop esque vibe and was a big turning point for me. "
6. Toasty – The Knowledge

"Will never forget hearing this in the first dubstep rave I went to in 2006. Still sends shivers down my spine, had never heard bass like that. Big tune!"
7. Klashenkoff – Murda

"Such a sick tune, couldn't not bring this up! The beat, the melody and his flow all ties in so perfectly!
8. Jehst – Alcoholic Author

"Jehst was one of the first UK hip-hop artists I got into. His music amazed me; how technical and deep a lyrist could be. This is off the album "The Return Of The Drifter" and is definitely worth checking out; 12 years old and still so good!"
9. The Prodigy – Diesel Power

"This was off one of the first electronic albums I brought as kid titled "The Fat Of The Land" and I loved it. This was my favorite track off the album; love how industrial and gritty it is, again with so much raw energy. Listening back today the production is still top notch as well!"
10. Jaylib – React ft. Quasimoto

"Jaylib – Champion Sound album: Go check it, genius work!"