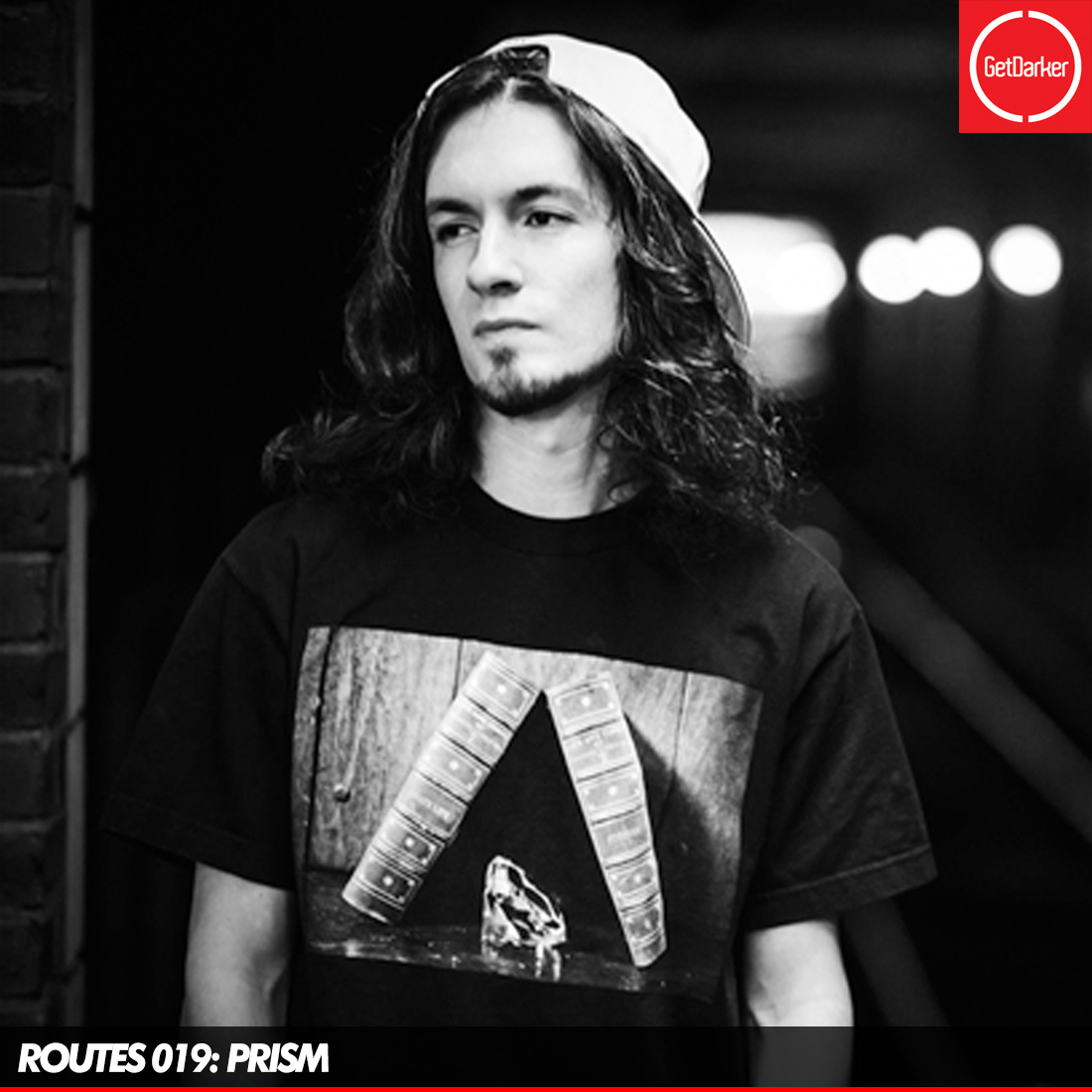 Installment nineteen of our Routes series – we hit up Prism to explore his influences.
#1. 311 – Nutsymptom
This album was played a lot in my house as a kid, most likely because it's the only 311 album with a hard jazz lean that's super apparent. This one has it all really; Rap, Rock, Reggae, Jazz, tempo changes, you name it! Notice the jazzy changeup is hovering around 140 BPM.
#2. The Prodigy – Hyperspeed
Like most American 90s kids the first time I can remember hearing anything 'electronic' was Firestarter. I can remember watching the video on MTV in my kitchen on some tiny 13" tv. I probably ordered all 3 of their albums through Columbia House and was pleasantly surprised at how different they all were. "Keep up!" I don't think anyone ever did because I still can't think of a harder beat than this!
#3. KMFDM – Megalomaniac
This was still pre-internet days for me. I think an older cousin showed me this album. He was interested in Lords of Acid, Rammstein, etc. What it really did for me was open up the door to music in different languages. It's crazy to think that stuff like this drew me to Middle Eastern music, Brazilian Samba, French Rap & tons of other world-wide genres. (see 'Down & Out' off this album for a great sax solo)
#4. Fear Factory – Resurrection
Off the tail end of a very heavy binge of rock & metal I discovered this album, Obsolete. It was my first experience with the 'concept album.' This iteration is still one of my favorites. Everything about it, the story line, the sleeve art, etc. The use of synths in metal was also very new to me; it was sparse but impactful.
https://www.youtube.com/watch?v=Te-rh6yQTIc
#5. Mahavishnu Orchestra – Celestial Terrestrial Commuters
My dad is a classical pianist with a soft spot for jazz fusion. I got this album the Christmas of 99 or 2000 from him & my life was never the same. I was so into this music and had no idea that most of it wasn't even 4/4 (this one is in 19/4). I had no idea about meter or anything until way later on but I knew these songs in & out at 13. Funny, the title of this tune sounds like something Valor would come up with.
https://www.youtube.com/watch?v=P8oXhAnOy4U
#6. Rob & Goldie – The Shadow (Process Remix)
That same Christmas my father also got me Goldie's second album Saturnz Return. At this point Napster was out & I had already discovered Timeless and other Rufige Kru staples. I would go to his house on the weekends and we'd just sit there at the computer for hours searching for stuff he hadn't heard in 25 years. Education Station!
#7. Orbital – Desert Storm
Thanks to skateboarding film directors like Ty Evans for peppering his influences in electronic music all over skate videos like 'Modus Operandi' & 'Beware of the Flare' I found Orbital. They weren't afraid to make really long, epically progressing tunes. This was also about time The Palace was popular (2000-2002). It was a virtual chat program but I used it to learn how to do pixel art so my soundtrack consisted of a lot of Orbital tunes. Rapid change in music messes up my focus when doing art even to this day!
#8. Pat Metheny Group – April Joy
My biggest tonal influence is probably Pat. My dad went to Berklee at the same time as him & what blew my mind was finding Metheny's music in my father's mandatory course work. Another amazing thing I found out later on was that Goldie was heavily influenced by Metheny & then they went on to become great friends, remixing each other's work (some that still hasn't seen the light of day). Also, yet again… check the tempo change!
https://www.youtube.com/watch?v=yNK2gelhviw
#9. Sizzla – Love is Always There
Yet another blessing from the Skate Gods; A friend slipped me this DVD 'Satori Wheels – In Search of Roots & Culture' & I think I went Rasta for a year (ha!). I'm glad I got to experience dub, dancehall, reggae, etc naturally before hearing dubstep. This video's soundtrack had it all: Augustus Pablo, Los Incas, Buju, TOK, Prince Far I, Sizzla. Never stop searching!
#10. Mala – Da Wrath (Souljahz VIP Mix)
This is the one that made me turn from Drum & Bass to Dubstep… I remember hearing it for the first time and thinking "Dubstep can be Metalheadz too?!" Not realizing at the time Mala obviously grew up with jungle. But I was thinking that because the main motif of this version is pretty much the bassline melody of Alex Reece's 'Pulp Fiction.' Also shout out to UndergroundSoundz on SUB.FM for pushing the Anti-Social crew sound hard back in 07-08, without that radio show I wouldn't be here!

#11. John Trudell – Listening (Honor Song)
We've gone over a lot of influences; song lengths, tempo changes, bpms, tones, genres but this one is probably the most important one of them all to me… song meaning. I can't write a tune without giving it a meaning, a back story or a message. Trudell's words are so universal & anytime I feel lost I can throw this on and find purpose again. There's a reason why he had the largest dossier ever filed by the FBI!!!

#12. Robert Glasper Experiment – Why Do We Try?
Another thank you to my dad for hipping me to Glasper very early on! Although now It's abundantly clear that Robert Glasper has his hands in a lot of projects like Kendrick Lamar's recent album, he originally did very straight forward jazz albums for Blue Note. But he had an ingenious plan, pepper in his Hip Hop influence ever so slightly here & there until Black Radio came out. Interesting to note that the original by Mint Condition had a very drum & bass feel… big up the king Chris 'Daddy' Dave who played on both versions!