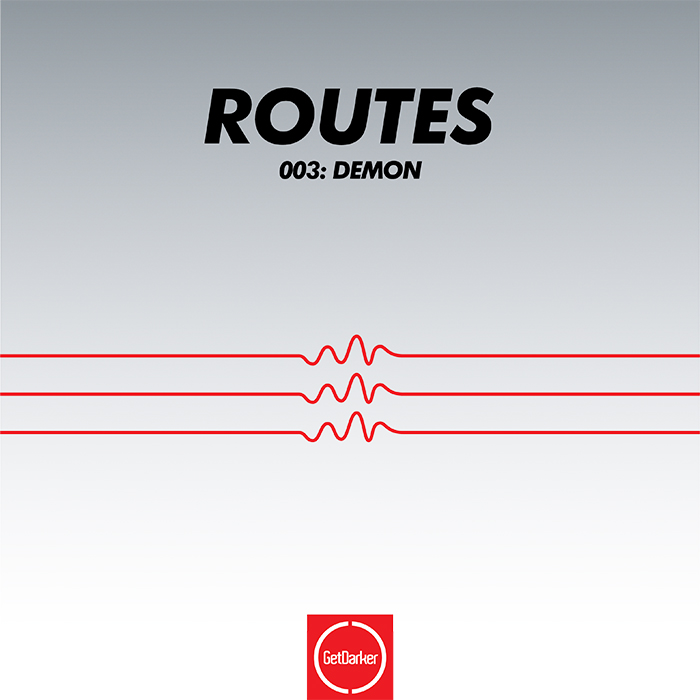 This week on Routes we asked Macabre Unit boss Demon to take us through some of his influences including classic rave, eighties electro and Tupac. He also let us in on the time he chased an Alpha Romeo up the high street.
1. Konflict – Roadblock

This track changed the game for me. Konflict unlocked a next flow. Ii don't think people were ready for what was about to happen.
2. Tupac – Picture Me Rollin

The guitar in this does it for me… Also reminds me of my first girlfriend. She dumped me for an older guy. Me and 9er see him a short while after in his car and chased him down the high street… We didn't catch him, he had an Alfa Romeo.
3. Optical – Moving 808s

I first heard this dropped was by Fabio And Grooverider on one of their Radio 1 shows back in the late 90's. About 3 minutes into the track this synth comes in, it rips my insides out still to this day. Optical's a boss.
4. Shy FX – Wolf

This track was a big one for us at school. We would have to skive and go to mine to record sets just to hear it drop, that would be the highlight of the set. All the mc's would have to have a go on it. I had real shitty belt drive decks in them days as well. Hard work.
5. Konflict – Messiah

When I first heard this I think I cried. I couldn't believe my ears. I'm not even being a pretentious twat. Real talk. I'd never even heard a Reese style laid over such drums before. It's a work of art.
6. Allstars – Killin Me

This track reminds me of my record shop days where I learnt my trade. Steve Gurley had this way of making something blissful sound equally as moody. Them subs and drum patterns: Massive track!
7. New Order – Blue Monday

Growing up my dad was a disco DJ. He would claim he taught me everything I know to his mates. I'll let him have it though, he's a top boy. One thing he did show me was this banger. When I heard it I was confused, I'd never heard a track like this before. Ground breaking to say the least.
8. The Prodigy – Out Of Space

The Prodigy. I could be here all day listing their material but this one tune is a standout for me. That sample left me wanting white gloves and a hi-vis!
9. Konflict – Maelstrom

Back to these guys. When me and 9er first heard this we had to turn the amp off and do a runner, we couldn't cope with the drum pattern. Nothing like we had heard before. 9er would always think it dropped one way, I said another… To this day we both think were right.
10. Fortran – The End Part II

Last but not least. This track is ridiculous: The progression, the mood, it doesn't get darker than this. A massive inspiration to me still to this very day.