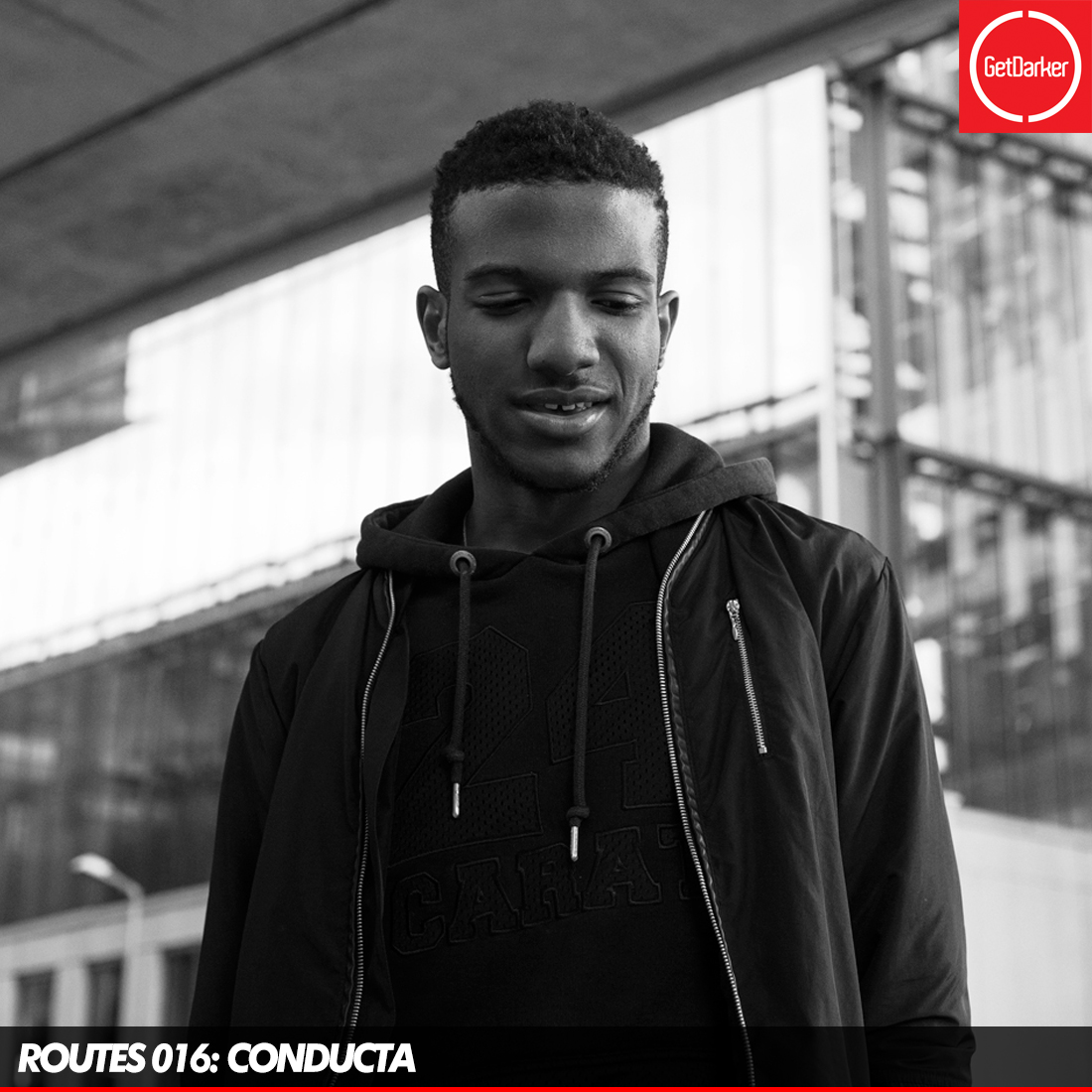 We tapped up rising UK garage producer Conducta to get the scoop on his musical influences, from classic garage to grime and a little bit of slow-jam magic from Mase.
01. Frontlinerz – Down

One of the first grime tracks that really stuck with me. Raw vocal chops was always a technique I admired when first learning to produce and this was definitely one of the first tunes I tried to emulate.
02. Amy Winehouse – Fuck Me Pumps [MJ Cole Remix]

King MJ. Beautiful remix of a great song. One of my favourite UKG tunes, drums & melody are faultless.
03. Federation X – Groovers Track

A tune I stumbled upon eventually after listening through dozen of old set tapes. Grant nelson showcasing soulful garage at its best.
04. G.O.D – Unlimited [Todd Terry Dub]

Timeless tune. The drop never fails.
05. AC Burell ft Mega Man & Romeo – Nasty

"Some girls are just crazy crazy". Catchy, upbeat and always gets me in a good mood. I think as a record this had the formula to be a huge garage song, shame it got overlooked.
06. Mase – Tell Me What You Want

Mase had the formula for a while when it came to quality RnB collabs back in the day. The production behind this tune has always made me experiment with sampling and creating guitar riffs for new beats.
07. Mashtown – Stand Up

Year 8/9 Channel U vibes. Instrumental is gold, Whenever this comes on: all composure lost.
08. Skepta feat. Dubz – Nightmare

As well as reciting Skepta vs Devilman rounds 1-3 on my old bus journeys to school, this was one of my favourite Skepta tunes. Straight to the neck quality UK Rap.
09. Tuff Jam feat. Xavier -Tumblin' Down

Karl Tuff Enuff Brown as a DJ is probably one of my biggest influences. Him and Matt Jam Lamont were a real force to be reckoned with when Tuff Jam was in its prime with their productions and DJ sets. Was a toss up between this or 'Key Dub.'
10. Large Joints – Thinkin'

One of my biggest inspirations in regards to 2step garage. These drums have always been a reference point for many of my productions.
11. Skream – Dutch Flowers [Rusko Remix]

Needs no intro. Right up there with my favourite tunes ever.
12. Regal Players – Rude Boy

First grime cd i had was DJ Semtex 'Grimewave' given to me by my godbrother. I remember this was track 12 or 13 on there and it used to get me super gassed. Whenever I've started a grime production this is always on my mind.
13. Breakage – Justified

Pure bliss.
14. Oliver du Coque – Identity

Would be a crime not to include this for my roots. I grew up with a lot of Jollof rice, plantain and Nigerian music around me. Music was there for me to dance to & that has always been something I've tried to instill in my tunes.
SUPPORT CONDUCTA::
Soundcloud – https://soundcloud.com/Conducta
Facebook – https://www.facebook.com/ConductaUK?fref=ts
Twitter – https://twitter.com/ConductaUK