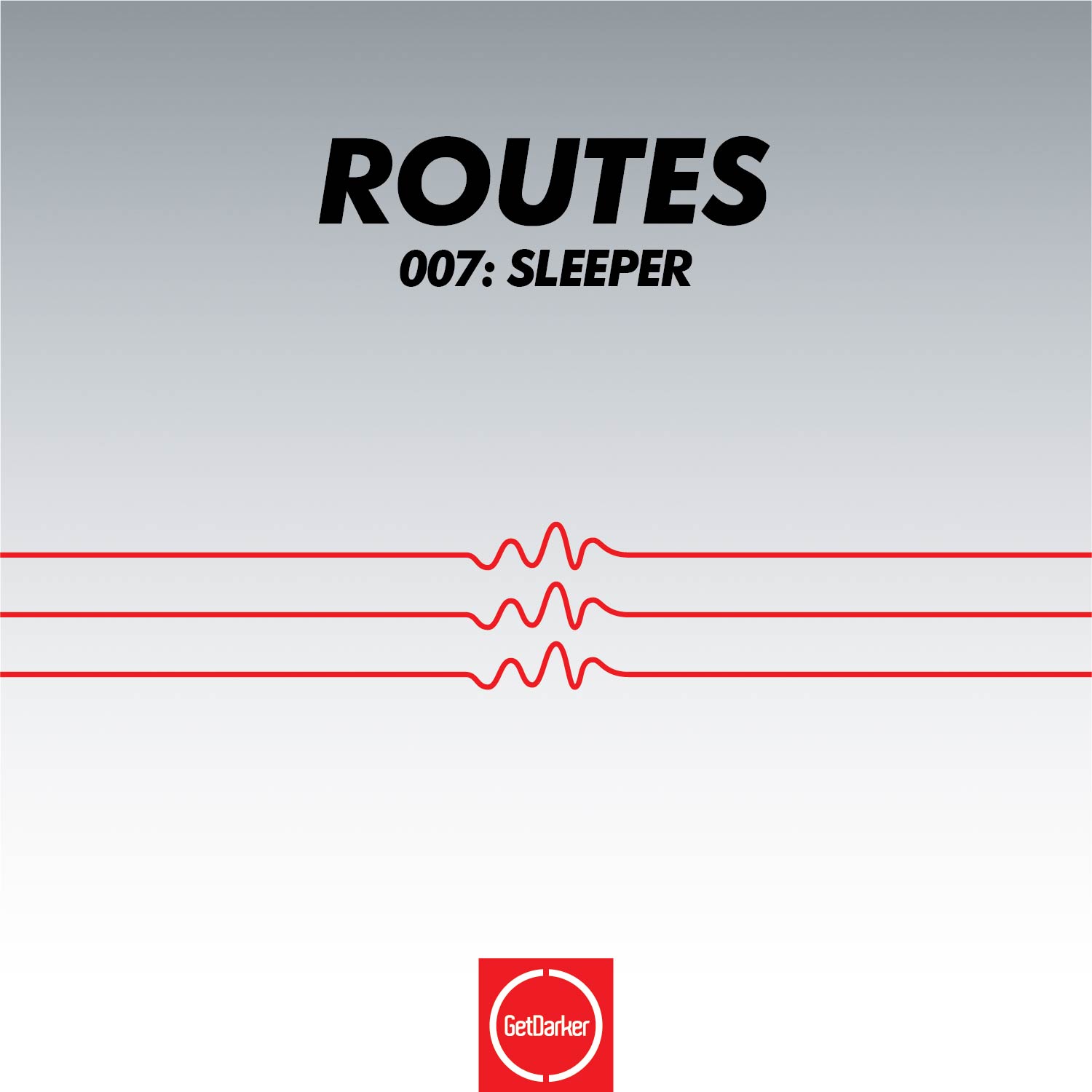 This week's Routes feature comes courtesy of Chestplate and Osiris Music UK artist Sleeper, and charts everything from his dub inspirations to what he listens to whilst taking his morning shit. Handling business on all fronts.
Jimi Hendrix – Voodoo Child

I thought I should probably start this routes thing with one of my earliest memories of music. I can remember The Jimi Hendrix Experience sticking out from my dads CD collection when I was about 8 years old. I had a pretty sweet walkman at the time and used to record everything I was feeling to cassette and listen to them before going to bed or on long car journeys. I can't quite remember what an 8 year olds equivalent of 'what the fuck' would have been in the early 90's but I can definitely recall my tiny mind being blown.
Calibre – Mr Maverick

I think a lot of people share the belief that this guy kept drum and bass going strong through its hardest times. Calibre's music hit me at that point when drum and bass was getting a bit silly and a lot of people were starting to lose interest in the sound, myself included. He's one of the scenes most respected heads for sure and it was tough to pick one track from his huge back catalogue, so I kinda just picked one at random, I'm not sure it's possible to pick one favourite Calibre tune, he makes it too hard.
King Tubby – Flag Dub

Again, King Tubby is one of those guys who makes it far too hard to pick a favourite so I've just gone for one that I've continuously drawn for over the years. He is the original don of all modern dance music, without this guy things could be very different today so if you are reading this and are new to dub or even electronic music, please take at least a day to sit and listen to some of his work, read, and educate yourself on his engineering genius. I don't like how much the word genius gets used these days but King Tubby is a pioneer in the truest sense of the word and is without a doubt my favourite producer, engineer, musician and visionary of all time.
Richie Hawtin – Decks Efx and 909

This is the first Techno CD I ever bought when I was about 15 and I still listen to it now. Straight raw beats from the late 90's before dance music really hit the mainstream and became the ridiculous fashion monster it is today. Well worth a listen if you have a spare hour to lose your mind.
Luther Vandross – Never Too Much

It's Luther Vandross.. I should not need to explain this one.
Mobb Deep – Shook Ones Pt. 2

The sickest hip hop track ever made in my opinion.
Konflict – Messiah (Noisia remix)

One of the illest productions I've ever heard without a doubt. This track was a turning point for Noisia, I can remember reading an interview with them where they mentioned that this was the track that really made them take things more seriously and you can tell. The production levels in this tune are so high they make me feel sick.
Michael Jackson – Rock With You

I feel like I have to throw this in here somewhere purely for the snare that hits at 53 seconds into this video. This is one of those Quincy Jones productions that is just so tight, those drums..
Juju – Punks

This was one of the very first Dubstep tracks I ever heard back in 2007. We don't have any kind of underground music scene where I live so it usually takes a while for things to register round here. We had no pirate radio or club nights or sound systems while I was growing up so most of the new music I would hear would be on the new releases section of online record stores like Redeye Records. I had been buying drum and bass and Techno records online for a while at this point and one day I noticed a new section pop up on the site and can remember thinking what the fuck is Dubstep?
Curtis Mayfield – Move On Up

I know a lot of the music I'm known for is pretty dark and moody but I'm actually a pretty happy guy and this has got to be one of the happiest tracks ever recorded, If you're ever lacking in motivation just reach for some Curtis. I used to make soul and funk mixtapes back at uni and we would to listen to them as the sun came up after nights at Leeds West Indian Centre so tracks like this bring back a lot of good memories for me.
Photek – Ni Ten Ichi Ryu

Some of the sickest breaks in existence right here. Tracks like this one really got me considering rhythm on a deeper level, the intricacy is on another level like Dane Bowers.
Jehst – Intro (Liquor Soaked Sentiments)

Jehst is another one of those artists that you are gonna have to go a spend a day listening to if you are new to his work. No doubt one of the greatest lyricists on the planet and arguably the finest hip hop artist the UK has ever seen. Again, tough to pick a single track but this one has been on my phone for years now and I always seem to draw for it while taking my morning shit.
The Chemical Brothers – Hey Boy Hey Girl (Extended Version)

This track is insane, these guys took acid house to the mainstream and did it well. True masters of progression.
Crucial Bunny – Bunny is Crucial

Jammy vs Bunny, one of my favourite dubs of all time, straight summer time vibes on this.
Goldie – Timeless: Inner City Life, Pressure & Jah

It's still hard to believe that this was released in 1995, almost 20 years old now and still sounds like it's from the future.
Bob Marley – Is This Love

Had to finish this Routes thing with this, one of the most inspirational songs from one of the most influential artists that ever lived.~
Follow Sleeper on Twitter HERE
Like Sleeper on Facebook HERE