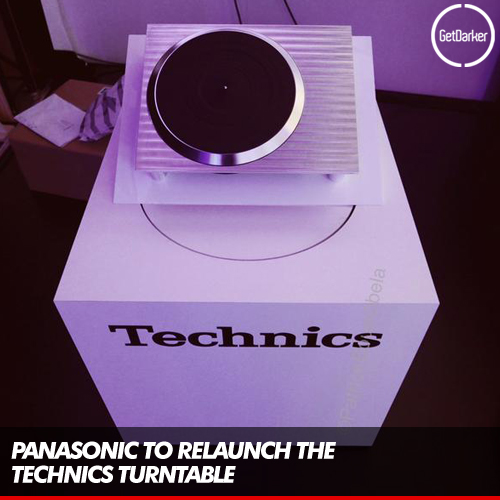 Panasonic has announced that it's bringing back the Technics turntable at its annual IFA press conference in Berlin.
Panasonic is pledging to rebuild the turntable with "new elements at every level.  It'll be designed with the SL-1200 (and the SP10) in mind, made of aluminum with a "stark" and "utilitarian" design to go with the other Technics products.
The Technics brand was first revived last year in the form of high-end audio systems. In addition to the turntable, Panasonic used its IFA conference to announce the addition of a new amp, hi-fi and headphones to the product line.
"Turntables are a very iconic product for the Technics brand," says Michiko Ogawa, director of Technics, in a quote from WIRED. "It is important to show our sincere dedication [to that]. The turntable market is very small but it is a very important brand product."
The SL-1200, first released in 1979 to update a model used by Jamaican-born DJ Kool Herc — credited with inventing hip-hop and the "scratching" technique — became a permanent fixture in nightclubs and DJs' bedrooms around the world, earning the nickname "The Wheels of Steel" for its unmatched precision.
After Panasonic pulled the plug on production in 2010, citing changes in the audio market, the price of second-hand models shot up. Now, with few DJs prepared to part with the deck, they go for up to $5,000 on online auction sites, almost ten times the original retail price