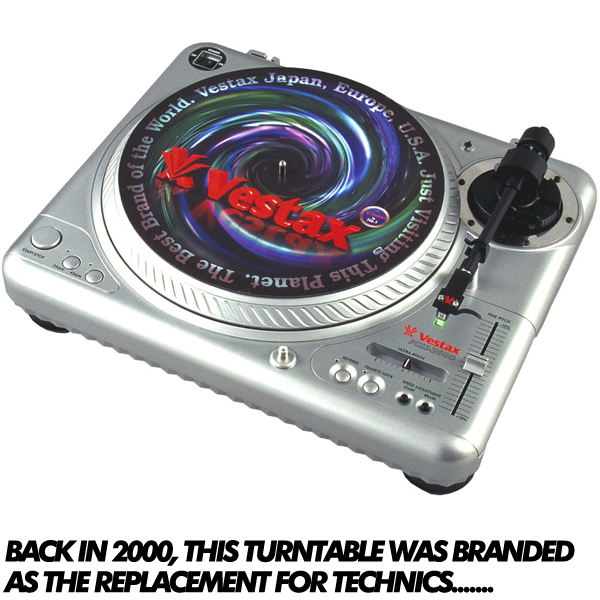 Back in 2000, Vestax released their PDX 2000 turntable, which was set to replace the industry standard Technics 1210/1200 series. With fresh new features, notably the Auto-reverse play.
Fast forward to 2014, and Vestax has officially filed for bankruptcy.
There were a few signs of the Japanese manufacturer going out of business with no new products at any recent shows (unlike Pioneer), also their social media channels have been oddly quiet.
A story (in Japanese) posted today by the Teikoku Databank, a Japanese business news website, confirms these suspicions. Vestax stopped business operations at the end of August and officially entered bankruptcy proceedings in Tokyo District Court on December 5th, with liabilities cited at around 900 million yen (approximately $7.5 million). The deadline for filing proofs of claim against the company is January 9th, 2015.
The Vestax PMC-05pro mixer has long been a popular choice for hip hop-inclined DJs, and the company has made signature models for Carl Cox. Back in 2000, DJ EZ was also a regular on the Vestax setup.
Following suit, Vestax's Facebook page has been taken offline, and a number of their regional websites have been taken offline. (The portal for Vestax Europe is now more or less blank; their German-language site is still online, though it hasn't been updated since June.)