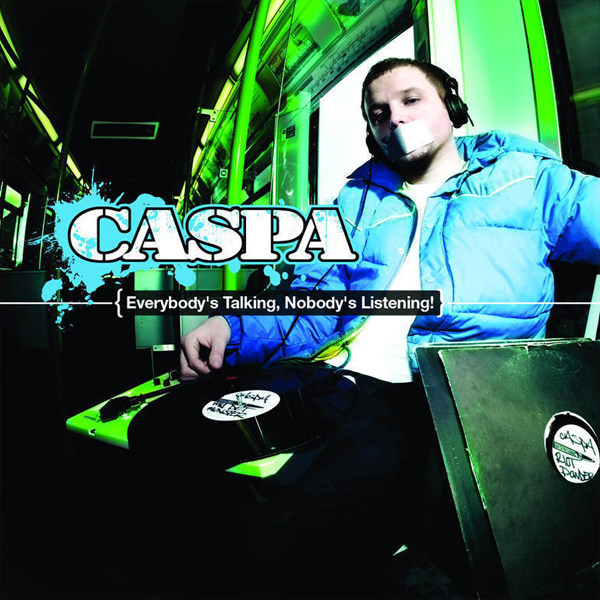 Caspa's album 'Everybody's Talking, Nobody's Listening' is released in May through Subsoldiers (his latest imprint that he set up as a sister label to Dub Police) and Fabric. The LP has been bringing heat on the dubstep radar, mainly because of the already established (but previously unreleased) anthems it holds. "There's a lot of people that would tear their right arm off for some of these tracks, people are ripping them off Zane Lowe's show and playing them out, it's nuts." Caspa explains proudly.
Contrary to the album's title, soon everybody will be listening to the future sounds of dubstep. Throughout the record Caspa aptly transforms and shape-shifts with tunes that swathe the entire spectrum: from colossal dancefloor anthems to lively club-tearing wobblers to sublime downtempo escapes to hip hop-geared bangers, all the way right through to the tech end of the scale. His ability to create a peak-time floor-filler has never been questioned (especially not after 2008's immense remix of TC's 'Where's My Money?'), and the precision of his throttling basslines is matchless, but the album proves that his skills reach far beyond the dancefloor. Working with vocalists such as Dynamite MC, Uncle Sam and Beezy, Caspa steps up once again to expand the conformities of dubstep; his collab with Uncle Sam, 'Lon-Don City' (a radio-friendly anthem for the capital's youth), is a striking stand-out example.
It's rather fitting that the album, set to become legendary in its own right, is introduced by David Rodigan, a man whose influence on dub across the world is unquantifiable.
Rodigan will be joining Caspa for his album launch party in Room One at FABRICLIVE on April 17th for an exclusive dubplate set.
As the man like Rodigan states at the start of the album: "Are you listening? Because Caspa's playing."