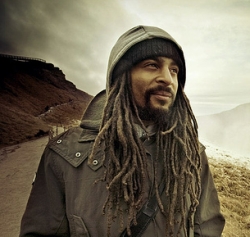 We've all been waiting paitently for Mala's 'In Cuba album, but as soon as we were told the news of a LIVE show to go with it, was the typical 'icing on the cake' for what is without doubt the biggest topic in dubstep right now.
There's lots of speculation of many artists appearing to introduce a 'live' show recently, which often holds the argument of 'how live is it, pushing buttons, twisting gains – exciting but perhaps faultless?…. In typical Mala, trustworth fashion – his show will be working with LIVE musicians, rather than a laptop pre set in perfect sync.
Details of how the whole thing will work are scarce at the moment, but it's just been revealed that the show will receive its UK debut at the Brixton Electric on November 17 – full details and tickets here.
You can watch the video for Mala's 'Cuba Electronic', the lead single from the album, below.