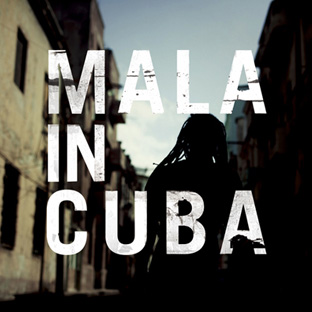 Mala is set to release his new album 'Mala – In Cuba' on 10th September 2012 on Gilles Peterson's Brownswood label.
In May 2011 the acclaimed sub bass scientist travelled to Havana, Cuba with Gilles to record and collaborate with local musicians. Gilles himself has been collaborating with Havana Cultura since 2009 which has helped to bring the best of Havana's musical talent to an international audience through album production, live performances and much more.
The album will be preceded by a 12" featuring 'Cuba Electronic' and 'Calle F' released on 6th August 2012.
"This is the record that reevaluates and realigns the dubstep movement within sound system culture."
Gilles Peterson
Mala in Cuba tracklist:
01. Introduction
02. Mulata
03. Tribal
04. Changuito
05. Revolution
06. Como Como feat. Dreiser & Sexto Sentido
07. Cuba Electronic
08. The Tunnel
09. Ghost
10. Curfew
11. The Tourist
12. Changes
13. Calle F
14. Noche Suenos feat Danay Suarez

http://www.havana-cultura.com/