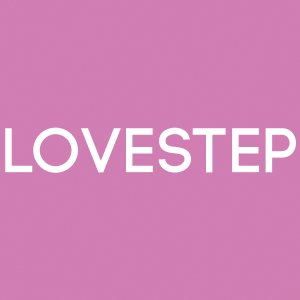 Love Step or Dubstep, call it what you may but of recent there has definitely been a feel for tunes with strong emotional content over the likes of wobble and tear out.

Tunes like 'Show Me' by Von D (inset) Ft. Phe Phe, 'London City' by Caspa Ft. Uncle Sam, as well as 'Four Leaf', and 'Tell me' by Mr Lager are blowing up the airwaves and the dance floor. They are proving to be a big hit with both guys and gals. So what is the current craze about? Is it all about audience participation? Is it about exploring a side of Dubstep that hasn't been tapped before? Is it something more to make the ladies feel more comfortable in this male dominated scene? Or is it just producers simply making good music?
Well to answer the first question, what the vast majority of Dubsteppers today class as "Love Step" is definitely just good music (sorry if I have hurt anyone's ears), pleasant production backed up with strong soulful vocals with content describing situations that we all can relate to. What more could you ask for? Tunes that make you sing AND step! So in my opinion this current onslaught of "Love step" and soulful vocals used in tracks is just a kind of hype allowing these tunes to be brought to the forefront of the scene, the hype that really surrounds any kind of tune that goes down well in a club or is one requested whilst played on the airwaves.
I would have to say the uptake of "Love step" (if it can be placed into a whole genre by itself) by the majority of partygoers these days has definitely caused producers to put out their tunes with the "Love Step" vibe. To me it seems that since hearing 'Reminiscing' by Geiom and LD's refix of 'Do you Mind' by Pale face there has been a sudden influx of that kind of vibe. As already stated I love that kind of step, however, I do feel that as a result, those 'eyes down' or 'two-step' tunes have been placed back on record shelves. Maybe I am wrong but I don't hear them feature in sets by DJs who play across the board as much as I did 12 months ago, of course they are still there and are still being produced but I guess they have just been thinned out of sets to make space for the growing popularity of tunes that fall into the so called "Love Step" category. I suppose it's a different energy… more uplifting to have a hundred people wide-eyed, singing along rather than having their eyes closed and heads down; perhaps for the DJ it's a better buzz? Only they can answer… But I definitely have noticed this trend in substituting one for the other over the course of the last few months and I have to make up my mind whether or not it's a good or bad thing.
One of the most surprising things, however, that I can't quite figure out is why there is so much hype surrounding it now. The vibe given off from some of the "Love Step" tracks mentioned isn't anything new. It isn't a side of Dubstep that people have shunned in the past, in fact it has always been well received by Steppers but at no point in time has it been as popular as it is now. I used to love hearing tunes like 'Tears' by Hijak, 'Girl from Codeine City' by L-Wiz, 'Alicia' by Mala, 'Victoria Secrets' Caspa & D1 and 'I'm Loving' also by D1. They were all popular tunes in their time but even so… there wasn't such an influx of them at once like there is now. Producers by all means follow trends; I suppose that this is just another one of them at the moment which was previously taken up by 'Wobble' or 'Dubby' Dubstep was more popular, so what's caused the crowd to change? Is there just not enough love?
Dubstep with vocals has always been popular. Everyone loves tunes like 'Under the dancing feet' by Clouds, 'Round the World girls' by Tes La Rok Ft. Uncle Sam, and 'Check It' Skream Ft. Warrior Queen as much as the aforementioned 'Reminiscing' by Geiom (which is one of the tunes that definitely has a large part to play with this current splurge in popularity) but at no time has there been such an array of vocal Dubstep tracks at one time, everyone is getting involved even the likes of Snoop Dog!
Whatever the case, I have always enjoyed listening to Dubstep with the emotional vibe. To say it falls into a whole new genre of its own is a bit much as there is nothing that really makes it stands out compared to other current emotive Dubstep.
One thing is for certain "love and subs" seem to make a great combination; the dance floor is proof enough.
Words by Grand