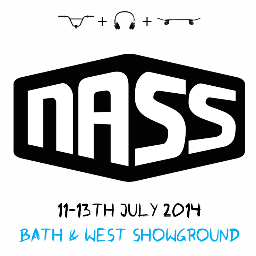 We've been a fan & supported of Nass Festival for the past 3 years, hosting stages and arena's along the way. Its not only their impressive musical routes we are always impressed with, its also the added blast of extreme sports throughout the days whilst their huge soundsystems re-charge from the night before.
LINE UP INCLUDES: Cypress Hill, Netsky (Live), Andy D, Noisia, Wilkinson, Mistajam, DJ EZ, Roska, Dismantle, Rockwell, Nicky Blackmarket, Borgore, Friction & P Money and Linguistics, Hannah Wants, My Nu Leng plus loads more!
We'll be heading down there armed with a camera, so look out for us!
OUR HIGHLIGHTS FROM LAST YEAR