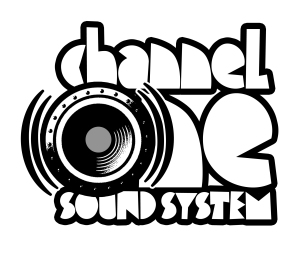 On Thursday 14th October, four heavyweights of the UK soundsystem scene came together at London's Roundhouse to battle for the title of The Red Bull Music Academy Culture Clash Champion – with Channel One clinching the hotly contested honour.
A full capacity crowd including Dizzee Rascal, DJ Zinc, Sinden, Radio 1 DJs Annie Mac and Benji B, our own Darkside, Ashley & Cyrus, Distance, Emma Warren bayed for belly shuddering beats during a night that saw the mightiest names in bass thrash it out. The competition was tight but Channel One showed the three other systems why they have been playing Notting Hill Carnival for 28 years.
The dubstep stage was Skream, Benga, Artwork, Joker, Chef with MC's Pokes & Nomad, other stages included Metal Headz, & Soul Jazz.
Channel One selector Mikey Dread said, "Channel one sound system will be here for the next 20 years – without fear. Rastafari".
Channel One's sound system is hand crafted and lovingly maintained. In keeping with sound system tradition, Mikey uses valve amps and a single turntable with custom built preamp. His MC Ras Kayleb completes the sound with traditional Rastafarian chants. Mikey Dread doesn't use headphones as "I know exactly what I'm playing."
Mikey's father ran Admiral Bailey Sound in North London in the 60's and 70's and prior to that had run sound systems in Jamaica. Mikey and his brother Trevor took over the sound in 1977 and began playing as Channel One; the name homage to the Maxwell Avenue cutting house that produced many classic roots reggae anthems.
Channel One went on the road last year for the Dub to Dubstep tour, sponsored by the Arts Council and BlackRoutes Network, with dubstep artists Kromestar, JazzSteppa and RSD to explore the links between roots and dubstep through a series of sell out club nights across the UK.