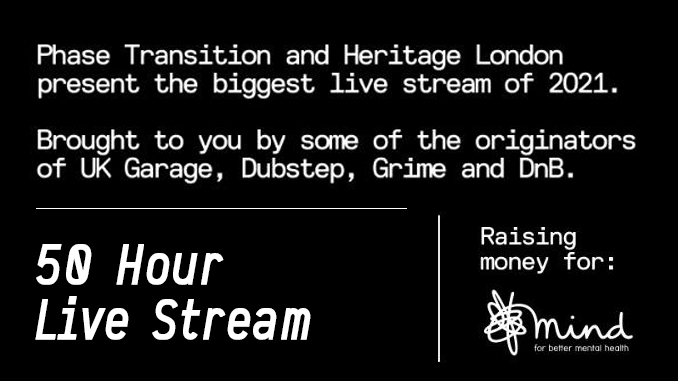 As you know, we've managed more live streams than most, setting the bar back in 2009 with GetDarkerTV – and more recently this whole game got changed & levelled up with the introduction of powerful 24 hour long DJ sets.
The live stream script gets levelled up again this weekend; with Sir Hatcha bringing a 50 HOUR continuous live stream session.
This event is raising & supporting Mind Mental Health Charity; and will see Hatcha in the mix non stop for 24 hours – with vinyl and dubplates only……..think about that for a moment! No digital with sync & cue buttons😰
The following 36 Hours, Hatcha has called up a team of artists to continue this non stop mixing session. And it's a proud moment for a GetDarker reunion to get called up to be a part of it – with the boys Darkside, Cyrus, Distance & Tunnidge with Beezy on set.
Set times below
You can watch live via Facebook, Twitch & YouTube, starting this Friday at 18.00 GMT, rolling through until Sunday night.