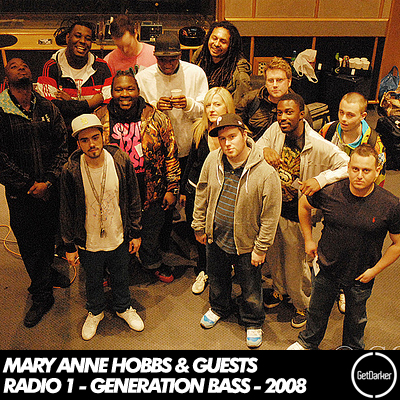 If you are a hardcore dubstepper and you have been following the scenes growth since late 2005 then you will probably remember the legendary Dubstep take over on Breezeblock, BBC Radio 1 called "Dubstep Warz".

MAH (Mary Anne Hobbs) took control of the whole show and invited a whole array of influential figures and idols within the scene into the Radio 1 studios for what would be one of the biggest showcases of Dubstep ever on mainstream radio.
The show featured the likes of Mala, Skream, Kode9, Vex'd, Hatcha, Loefah and Distance. Each with their own unique style they went back to back doing 15 minute sets each with a small brief interview in between.

If you never managed to catch the legendary show, then luckily for you we have uploaded it today with a full tracklist which you can listen to here.
But now, two and a half years later MAH finally spilt the beans relating to the Dubstep Warz extravaganza. "The original Dubstep Warz DJ's are to be reunited to curate a brand new show for me on BBC Radio 1" revealed MAH.
"I have been given the opportunity to do a very special one-off show at the BBC's Maida Vale studios, which we'll broadcast on Radio 1, Tuesday night/Wednesday morning on August 19th/20th. We will also be filming the whole thing for YouTube."
"I have invited the original Dubstep Warz 7; Mala, Skream, Kode9, Vex'd, Hatcha, Loefah and Distance – to choose one artist each to play on the new show which will be called Generation Bass".