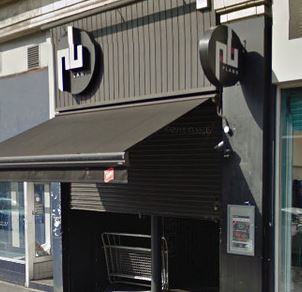 We are surprised to hear of the sudden demise of Brixton's Plan B nightclub, which unexpectedly closed its doors last week.
With the website going offline in a dramatically swift fashion, we received several emails from confused punters wondering what had happened to the two-floor nightclub on Brixton Road.
We can now reveal that the club has been bought up by the London-based 'bar and restaurant collective,' The Columbo Group.
Founded by Steve Ball (above), the Group recently bought up the old Electric Social bar in Acre Lane, which will reopen as the Blues Kitchen in Autumn this year.
This will be the company's third Blues Kitchen (the other two are in Camden and Shoreditch), offering a Texas BBQ, regular live music and 'one of the biggest bourbon selections in London'.
With the launch date some months away, Steve is understandably tight-lipped about his plans for Plan B, although he adds that he has "exciting plans in the mix" and that it will remain operating as a club (although the Plan B name won't be returning).
Back in 2010, we held 'Sin City GetsDarker' and pushed their iconic Funktion One system to the max.

Hatcha & N-Type / Adam F & Fresh / Distance & Cyrus / Darkside & LD / Hijak & Heny G / Allan Bannerworx