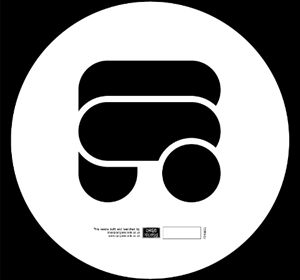 Champion steps up for his first release of the year after a busy 2012 with releases on premier Grime label Butterz with dancefloor shaker 'Crystal Meth' and the infectious vocal anthem 'Crazy' on his own Formula Records imprint. He's now preparing to unleash two of his most potent productions on the first white label release on Formula Records and those paying close attention to the recordings of his sets from the infamous Butterz x Hardrive nights will recognize them instantly.
Champion – Hydra Island – Prince Jammy
A-side 'Prince Jammy' sees Champion in familiar territory – quick-fast, sharp drums and claps anchoring the percussion and his signature guttural bassline making this one another addition to the already glowing catalogue of buy-on-sight releases from the young Londoner. On the flipside 'Hydra Island' will be familiar to those who've seen him out in clubland as it's the track that he has been opening sets with for the past year or so. Propelled by the infectious swinging rhythm of ultra crispy bongo drums the track is characterized by its low end bass melody that growls with the intent and purpose of keeping the dancefloor moving as Champion's signature tracks do all too well.
Artist: Champion
Title: Prince Jammy/Hydra Island
Label: Formula Records White
Release Date: 27.04.13
Format: 12″ Vinyl
Catalogue Number: FRMW001