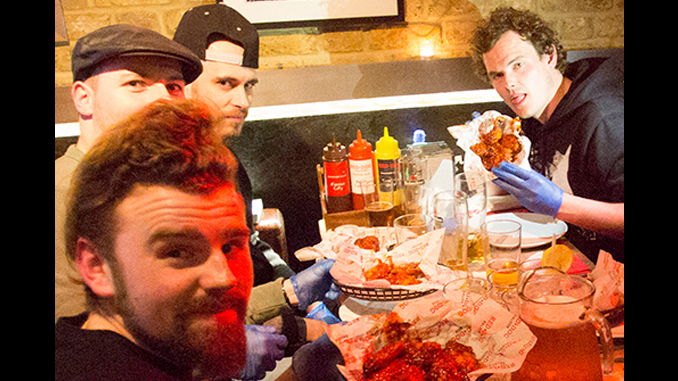 We all know that most emcees think they are the hot sh*t. We also know that most emcees talk a load of steaming hot sh*t. So we at GetDarker thought we'd put it to the test.
We rounded up three of underground music's finest spitters and headed down to Red Dog Saloon in Hoxton, London for the infamous "Hot Wings Challenge"
The task? Eat a portion of London's hottest wings and then deliver their hottest verse.
Let's see who's really Spitting Fire!
Starring –
Toast
LX One
Darkside
Presenter: Bayfield
Directed & Edited by Left Turn Clyde for Boat Noodles Picture House
Filmed by Only By NGHT (www.onlybynght.com)
Post Production & Animation by Boat Noodles Picture House
Big shouts to Red Dog Saloon, Hoxton for letting us get drunk in the place and run about like children. (www.RedDogSaloon.co.uk)
Music Featured in video
District – Roy's Theme (Forthcoming Chestplate)
EshOne – Petroglyphs (Available now, Artikal Music UK)
Trailer below