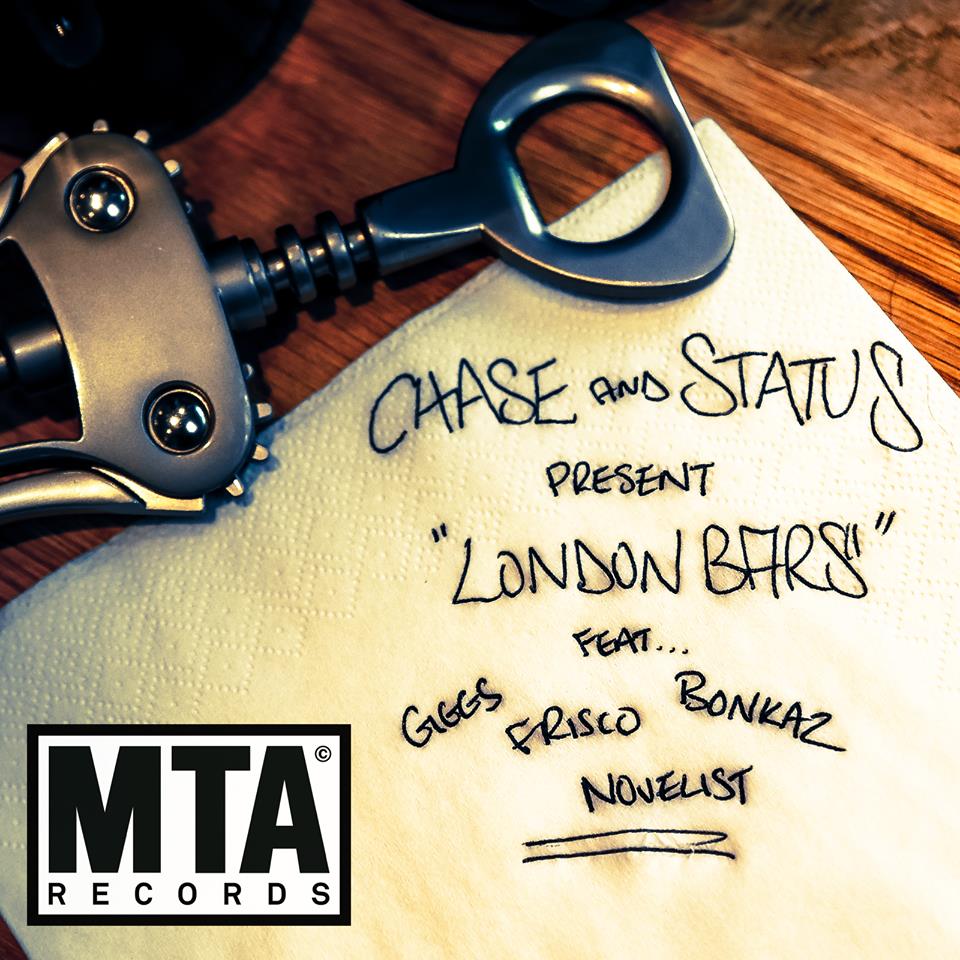 Chase & Status – London Bars EP (feat. Frisco, Giggs, Bonkaz & Novelist)
In the build up to the release of their highly anticipated fourth studio album, this month has seen CHASE & STATUS return with the aptly named London Bars series, uniting them once again with some of the UK's most prominent players.
The series is a 4-track EP
Available now: http://chasestat.us/LbarsEP
The last decade has seen the likes of Dizzee Rascal, Kano, Tempa T, Plan B, Roll Deep (Riko, Scratchy and Trim) all feature on CHASE & STATUS records, and now the duo have reaffirmed their British roots and with several colossal collaborations.
Beginning the project was the hard-hitting "Funny" featuring BBK's Frisco, premiered by Mistajam on BBC Radio 1Xtra. Frisco, aka Big Fris, known for his larger than life lyricism & razor sharp flows takes this opportunity to discuss the power of the scene; "They said Grime was dead, I couldn't stop laughing". Volume II of the London Bars project came courtesy of Peckham hailing rapper and SN1 member, Giggs, introduced by Zane Lowe as his World Record on Beats 1, with "More Ratatatin".  Week three of the series featured South London rapper Bonkaz, who having shot to fame with his single 'We Run The Block' earlier this year, couldn't resist jumping on the London Bars project, delivering "Wha Gwarn?" as premiered by Charlie Sloth on BBC Radio 1Xtra.  The series ended with the hard-hitting "Bigger Man Sound."  Premiering via Annie Mac's Hottest Record on Radio 1, the track is a collaboration with founding member of The Square, Novelist.
London Bars is released via CHASE & STATUS very own MTA Records, a now highly influential and well respected label in UK music.  Releasing on their own label for the very first time, it felt only right for the duo to partner such a pivotal underground release with their own independent set-up:  "London Bars' is a project we're very passionate about.  It showcases some of the most exciting MC's to emerge out of the UK and was a real privilege to work with legends and rising stars alike"