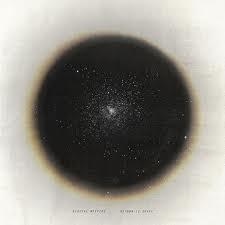 As half of the Digital Mystikz production unit and label, Mala has practically revolutionized UK dance music. The reverberations of those earliest DMZ platters and their subsequent evolutions have now spread virus-like into new stylistic hosts, with mutant traces assimilated into everything from the new M.I.A album to the Berlin nightscape. With ultra-high production values indebted to the dub and soundsystem culture he grew up alongside, Mala re-encoded the subbass memes of Jungle, Garage and Dancehall into a new form of half-timed pressure, putting emphasis on a slower, dread-infused style of dancefloor tension, now known as Dubstep.
For many 'Return II Space' is the most anticipated album of the last half decade, a definitive statement from one of UK Bass music's most venerated practitioners, loaded with exclusive dubs previously only heard in his presence at the weighiest dances. Split over 3 heavy 12″s, each marked with individual DMZ catalogue numbers, the album rolls with it's own sense of space and pace that's incredibly unique to Mala's imagination. The delicate contrast of glassy keys and skull quivering subs in 'Unexpected' starts the dance according to his mantra of "Meditate On Bassweight' before turning to the sci-fi darkside with the extraordinary dreadnaught vibes of 'Pop Pop Epic', a hulking ten tonne stepper staring red-eyed and ready from yer quaking speaker cones.
The scrunched synth and visceral pressure of fan's favourite 'Eyez' makes an appearance on the second plate, backed with the creepily affective special 'Mountain Dread March', and a final disc presents the tentatively probing keys of 'Livin Different' replete with Ital subbass harmonics and finally the gargantuan skank of the title track, built fi dem wha' do. Perhaps our only gripe with the album is that he could have flexed out on a wider range of tempos, but that's really only a small concern as the tracks we do have are f**king outstanding.