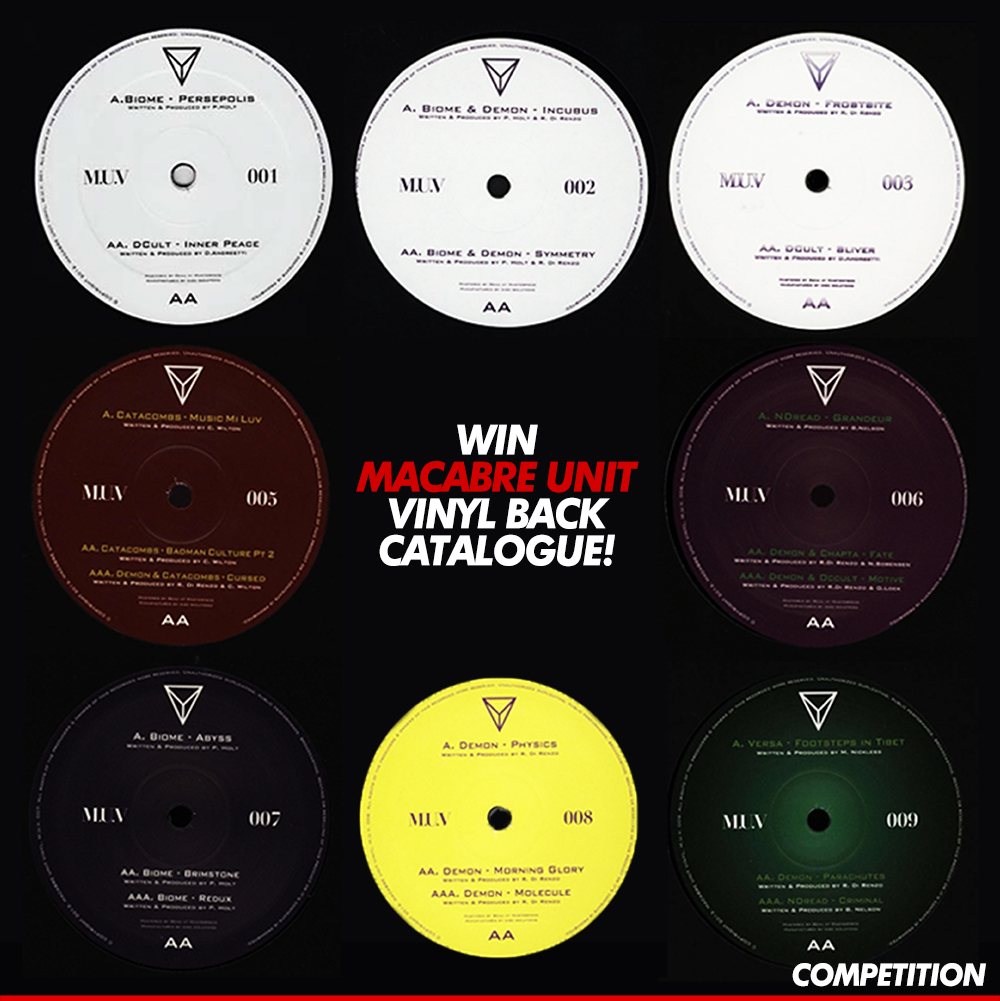 Demon is having a New Year spring clean of his studio and has found a shed load of Macabre Unit Vinyl pressings. He's kindly got in touch and given us a copy of each release (other then MUV 004 which is currently missing in action) to give away. To be in with a chance of winning all you have to do is head over to Facebook or Twitter and share the track Demon & DCult below, making sure to tag both GetDarker and Demon in the post / tweet.
If you want to buy any of the releases direct from the man himself find him on Twitter or Facebook
We'll announce a winner at random the end of the week. Good luck!