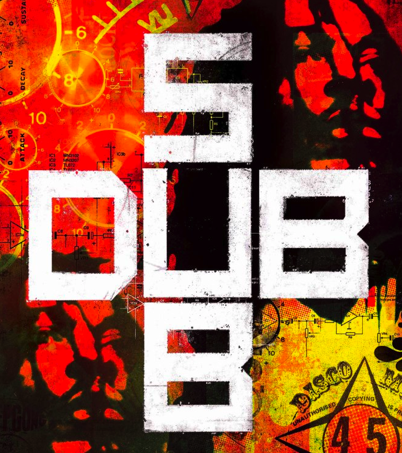 From the moment I saw the line-up, I knew this night was going to be HUGE. Subdub, Exodus, DMZ and Exit records all came together to bring us 7 hours of top-quality, heavy, head-nodding bass. As per usual, Leeds Vox Warehouse was the lucky venue holding this event.
As I arrived Jay 5ive was on the decks, and he was smashing it. Everyone in the crowd was dancing, the entourage behind the decks were nodding in approval and the DMZ room was filling up every minute.
Before long Author were up, I've rated Author amounts since I heard their recent EP so I was more than eager to see their live set. By no means was I disappointed. The atmosphere in the room was intense as the duo mixed tunes such as 'Turn' with ease adding variations to each track as they went along. Everyone who knew Author in the room looked as excited as me and people that didn't, wanted to know who they were.
Next up was the Digital Mystikz themselves, Mala and Coki joined by Loefah. This was the longest set of the night but it flew by, as always Mala and Coki were bouncing off each other dropping crowd pleasers such as Distance's notoriously dark 'Meanstreak', Joy Orbison and of course some of their own tunes, getting the crowd hyped. Loefah is obviously no stranger to the Digital Mystikz so fitted perfectly into the set-up. After their two hours were up Youngsta stepped forward with his usual deep sounds, swaying everyone watching and vibrating bass throughout the room. Younsta's talent for mixing never fails to amaze me.
Then, Kromestar claimed the decks on full form!! He went straight in with his classic tune 'Don't Make Sense' and was on it with the heavier sounds of GD001 'Trianglez' and 'Mad universe' giving shout outs throughout his set. Everyone around him was buzzing and he wasn't even fazed, just continued to mix on point.
As Kromestar was coming to an end I could see Chef getting prepared and eager to take control, and trust, he went in HARD! Dropping and mixing tunes such as Wiz Khalifa's 'Taylor Gang' perfectly with Coki's 'Goblin'. He left the whole room on an absolute hype.
With such a variety of sounds and styles on the line-up I genuinely couldn't pick any DJ that stood out, in my opinion every single set couldn't have been better. Subdub Leeds, you did it again.
Anna