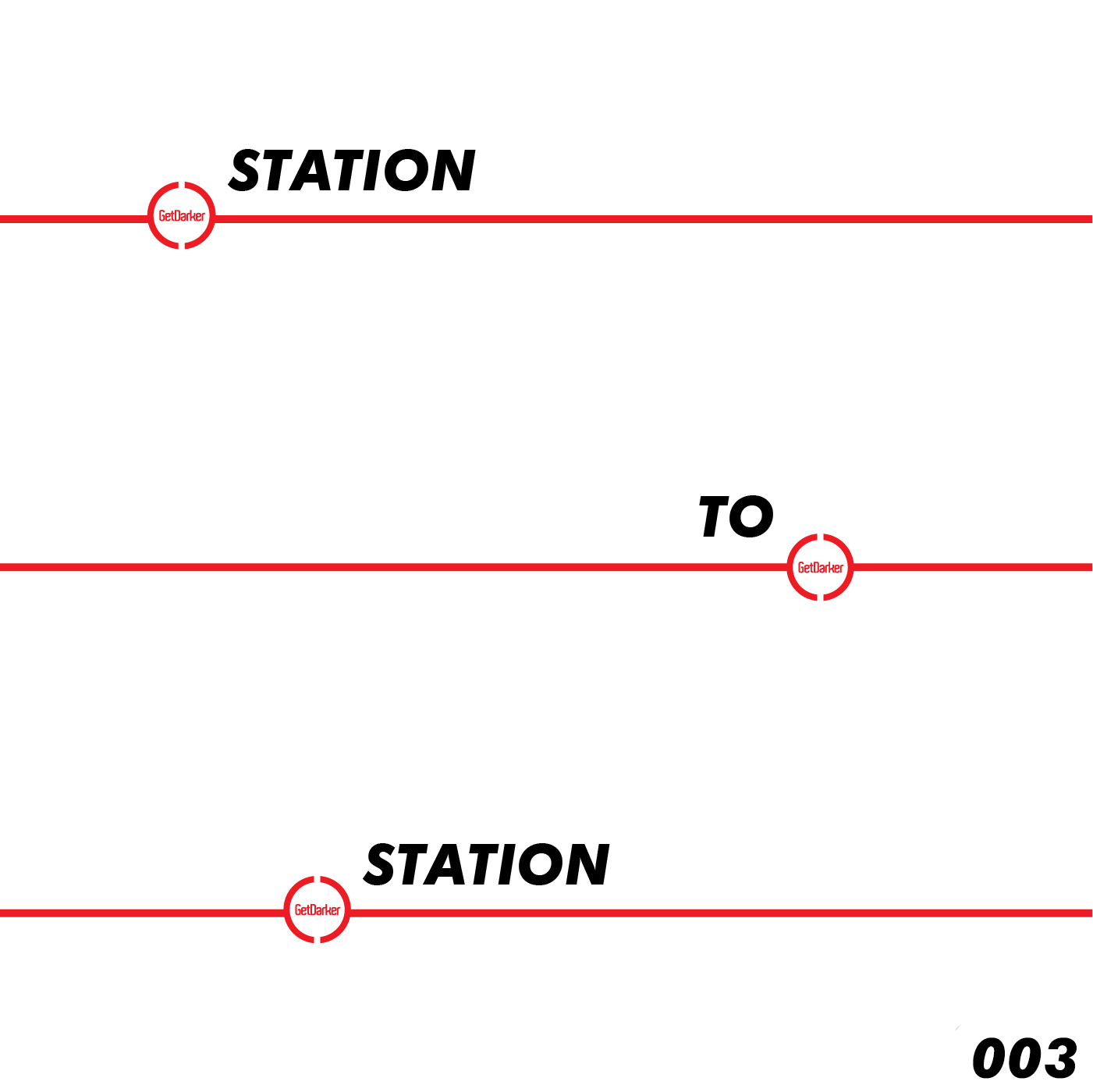 Dalston is a strange enclave of London. It's got that really strange oil and water combination of people: Extremely impoverished, drug addled and unfortunate folk who wander the streets telling everyone the council took their home juxtaposed with extremely well off, designer drug addled, fortunate folk who wander the streets telling everyone they moved here because "Shoreditch lost its edge". It's a little confusing as to which is which a lot of the time: One group, with big scruffy beards and nineties sports jackets sit around expensive "independently owned" pubs all day bickering over who bought the last gram of ketamine, whilst the other, with big scruffy beards and nineties sports jackets sit around Wetherspoons all day arguing over who bought the last gram of heroin. Basically the only difference is one carries a holier than thou opinion of themselves because they dodge the odd chain store. I think it's great these hipster types try and make a point about supporting independent this, non-corporate that and fair-trade who gives a shit but I can't help but notice, amongst all the bespoke poverty of charity shop shirts and equal opportunity pulled pork ciabattas, they currently seem to love sporting a box-fresh pair of Nike Air Max… If you get a minute in your busy schedule of "saving up to go travelling" why not nip over to South East Asia and ask that outsourced Nike foreign workforce if they think chain pubs are destroying the traditional boozer? You might not get an immediate answer as said worker is probably busy trying to pull his son's mangled hand out of a piece of industrial machinery he was forced to crawl under for sixteen pence a day but I'm sure they'll be chuffed you care for their opinion. Whilst we're on the subject of supporting independent products why not forgo that four quid barista coffee you "need" to start your day and legally purchase a record with the saved money? I think the coffee industry is doing a little bit better than underground music these days. Here's the stuff I paid for this week instead of a caffeine dependency and new Nikes.
Booting things off this week with a definite swing is the new Frijsfo Beats Volume 4 compilation released, funnily enough, on Cambridge based label Frijsfo Beats. Opener Deceived by Buzzin10 is a decent little dark side garage number; got all those nice stabbing organ keys and some moody pad swells going on, but as a lead-out track it feels a little rote; nothing to spill your craft beer over. Luckily for some time now Frijsfo have had a secret weapon under their snapback in the shape of East Anglian thoroughbred Sully. God knows where he's been hiding for the past couple of years (on the basis he's from Norwich we know it probably wasn't a decent club) but it seems that once again the man has been able to transcend the roots of his culturally anaemic homeland and comes strapped with Feel It; a roughshod bubbler that balances an airy female vocal sample with tense synth jabs and fidgeting clipped drum patterns straight out of the El-B playbook. Norwich can now add Sully to their rich cultural heritage of Colman's Mustard, Kettle Crisps and Delia Smith's alcohol dependency. Rollover weekend in Norfolk.
Over on the flip of the record comes the return of Point B, another Frijsfo alumni. His track Comfort Zone finds him in a wonky puddle of garage swing, all grunting sub kicks, psyched out electrical squiggles, some spacious rolls of woodblock percussion and what sound like the disembodied toasts of a malfunctioning, auto-tune dancehall robot. Definitely the most far out of the bunch and possibly my favourite. Rounding out this altogether spiffy package is Warlock with the aptly titled Too Late; a little UK funky flavoured concoction shot through with acidic 303 lines and a spirit very much indebted the old school rave scene from whence its creator came. I've never understood why Frijsfo doesn't get more love from the general public and I hope this excellent selection of gritty, swung beats does a bit to help change that. Go forth and purchase.
Next up its them good ole boys from Donky Pitch (again.) Fresh off the back of that deliriously fun Lockah record, and a Plastician headlined 5th birthday party in Brighton that was absolutely packed to the gills, comes the aptly titled Kaleidoscope EP by Vespertown, a new name on the Donky roster. Donky Pitch have always had a great knack for signing tunes packed with brightly coloured melodies and a tongue-in-cheek r'n'b sensibility; this might be the apex of that style. Fancy is a beautifully laidback opener which gently crashes trilling trap percussion against pitch bent vocal coos, those aforementioned rich synth tones and a few crunk era Lil Jon-esque club shouts. If that sounds like it isn't going to work you can see/hear for yourself below.
Elsewhere on the record there's the plucked strings and mad vocal chopped bounce of Tuff Love, the anthemic/R'n'B/jungle breaks/trap/hands in the air/day-glo/vocal chopping/I've run out of hyperbole-ness Royal Flash and the equally overstuffed, blissfully airy Colour Wheel. There's also a welcome appearance from Donky Pitch fam Tokyo Hands, who adds further glamour to proceedings with a sort of stomping, piano house-not house flavoured remix of Royal Flash. If it's a little unclear what the sound of this record actually is then my work here is done, as it is truly a day-glo sonic gumbo all of its own, cooked up by a chef with a deft ear and sunny disposition. Perfectly suited to the Donky Pitch aesthetic and perfectly suited for getting sweaty with a lady in the sunshine this summer. For bonus sunny disposition by the yellow cassette edition on the Donky Pitch Bandcamp.
Rounding up this week's reviews comes a man from Norwich who hasn't been seen since about two paragraphs ago. Yeah I said it was a rollover weekend for East Anglian pride and Sully is back again, this time on Keysound, with the rather rollicking Blue EP. If you are familiar with his Keysound released full-length Carrier, which split the difference between that darker garage sound, juke and footwork then you'll know Sully is already nice with the high speed percussion. Blue follows in a similar tempo to Carrier with an 8 track set of throwback jungle. Opener Solitaire is all rattling symbols and distorted Jamaican samples topped nicely with some eerie synth plucks, nothing groundbreaking but a nice ease in. Checkmate takes things to a much more atmospheric place, with heavy reverb and large pockets of space; it feels sort of like a jungle rerub of the mood and aesthetic that pervaded much of Carrier. Sitting as my highlight of the set at present however is Simple, a spacious and laidback composition that bounces gentle yet frantic percussion off rich, colourful synths and tweaky vocals snippets in a manner not too dissimilar to the approach E.M.M.A took in her interpretation of the UK funky sound on her much overlooked Blue Gardens record (also on Keysound, also featuring Sully). The EP's title track Blue is rather fun indeed and rolls through splashing riotous percussion and reverb soaked soulful samples all over the place, again all coated in colourful synths. You are also treated to a fabulous "vapour dub" of the title track courtesy of fellow Keysound member Logos. Like the sinister balloon animal maker at a children's birthday party Logos strips out all the energy and playful eccentricity from the track, leaving only barren space and layers of synth that unfold at a glacial pace. Somehow it's mesmerizing… A bit like watching a moderately sweaty man ring the air of a neon hued inflatable giraffe at a kids party. Much like most people I've been exposed to (and enjoyed) a lot of jungle lately, unlike most people I don't claim to have been into it before its recent resurgence… In all honesty half the time I don't have a fucking clue if I'm listening to jungle or drum and bass, so maybe this is a drum & bass EP regardless it's well good and it's from Norfolk so I'm giving it a solid four airhorns out of five. Revivalist ravey.
To round up I was going to post a link to one of the tracks off Sully's Blue EP, alas it isn't out until the 16th of June (on double bloody vinyl no less!) so instead I'm posting you a Youtube video tutorial from a lady called Yolanda all about making a crochet blue Sully monster from popular children's animation Monster's Inc… *Airhorn*
If you'd like to get in touch to send me music, be overly critical about my opinions or post me photos of how your crochet blue Sully monster turned out you can find me @Bayfield_GD on Twitter or Bayfield@GetDarker.com on email.
Until next week/fortnight/unspecified point in time.