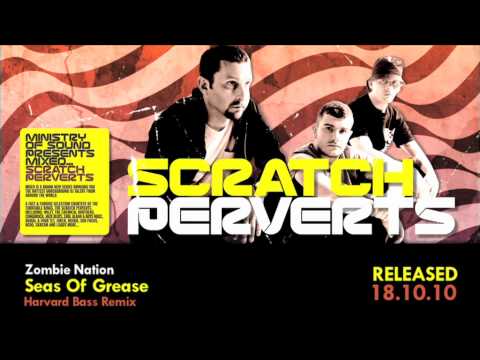 Mixed is very proud to bring you none other than the Scratch Perverts to continue the series on in fine style. Tony Vegas, Prime Cuts and Plus One are the Scratch Perverts – a name that has become synonymous with Hip Hop and battle DJing ever since their formation in 1996. Their reputation as one of the world's most progressive DJ collectives is unparalleled; two consecutive World DMC Team titles, Plus One's World DMC Champion and World Vestax Champion titles, Prime Cut's back to back World ITF Scratching crowns, and countless showcases and gigs all over the world. The trio are into many different styles of music from Hip Hop to Dubstep and Drum & Bass and without doubt will smash any club dance floor to pieces.

Tracklist:
Wiley – Gangster
Swindle – Airmiles
Drumsound & Bassline Smith – Fu Manchu
Nero – Innocence
16bit – Jump!
DJ Primecuts – Rubber Banned
Skream – Pitfall
Doctor P – Sweet Shop / Doctor P – Sweet Shop (Flux Pavillion remix)
DJ Primecuts – Sabotage
Mala – Level Nine
Die & Interface feat. William Cartwright – Bright Lights (Joker remix)
501 – Echo In My Head
The Chemical Brothers – Escape Velocity
Zombie Nation – Seas Of Grease (Harvard Bass remix)
Little Jinder – Youth Blood
Congorock – Babylon (Dub)
Paul Chambers – Yeah, Techno! (Soulwax remix)
AC Slater feat. Ninjasonik – Take You (Nadastrom remix)
Jack Beats – Revolution
Erol Alkan & Boys Noize – Avalanche
Bag Raiders – Shooting Stars (Siriusmo remix)
M.A.N.D.Y. vs Booka Shade – Donut (Boy 8 Bit remix)
Popof – Serenity
Burial + Four Tet – Moth
Jesse Rose – You Know It
Burns – So Many Nights
Die & Interface feat. William Cartwright – Bright Lights
Rusko feat. Amber Coffman – Hold On (Sub Focus remix)
Share this via:
Leave a Comment
Please login to be able to post comments.