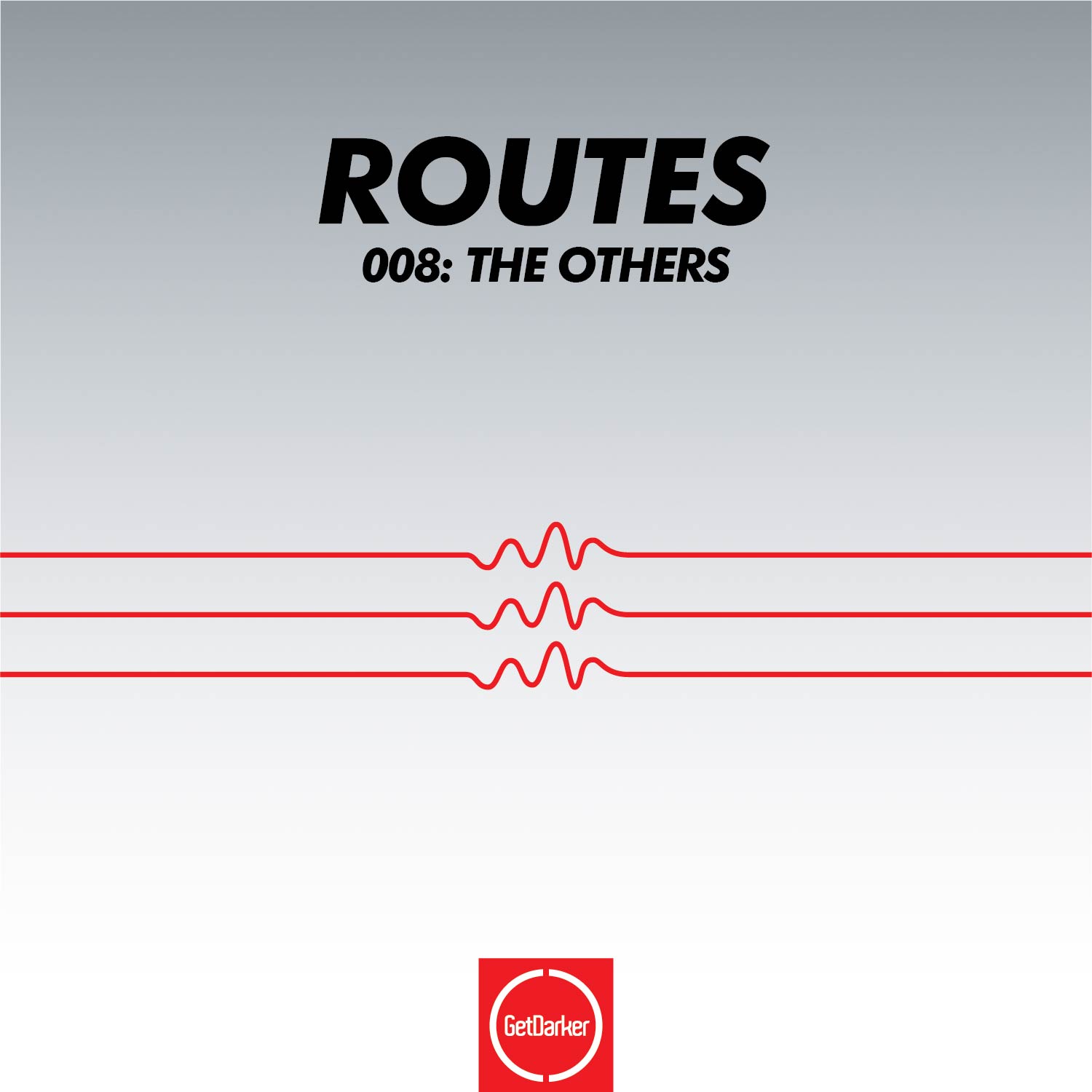 This week on Routes we've got Dubpolice favourite The Others talking us through some of his musical favourites and inspirations.
01. Hatcha Vs Benny Ill – Highland Spring

I remember when I got this track on vinyl it was at a time when garage music was going through a big change and grime was really starting to take over. There was a sound starting emerge from labels like Tempa that had a certain kind of dark tribal sound that I was really digging and which we all now know as dubstep. Easily one of the most influential tracks for my early dubstep productions.
02. Jimi Hendrix – All Along The Watchtower

I've been playing guitar since the age of seven and Jimi Hendrix has always been my hero. It's impossible for me to do a list of influential music and not include at least one of his tracks.
03. U.S. Alliance – All I Know (Da Grunge Mix)

U.S. Alliance is an alias for Dem 2, who are responsible for many classic garage anthems over the years but this is definitely my pick of the bunch. Clever beats and a simple bassline with lots of attitude, it's definitely one of my favourite garage tunes of all time although it's really difficult to mix even all these years later.
04. Daft Punk – Digital Love

For me Daft Punk are the best electronic music producers in the world and have been for a long time. Their blend of disco and house has shaped modern day music as we know it and technically they are out of this world. There's so many of their tracks I could pick from but this probably my all time favourite.
05. Calibre – Fire & Water

Calibre is a don, and this track proves to all why he is one of D&B's finest. It's a bit more sinister than his usual output and perhaps maybe not the most well known of his catalogue but it is a bonafide classic none the less.
06. Booka Shade – In White Rooms

I love Booka Shade's music, they are very clever producers and have a certain way of working with melodies that I really like. This track is about as close to perfect as they come and gives me goosebumps every time I hear it.
07. George Duke – Reach Out

George Duke is one of the undisputed kings of funk and disco who sadly passed away last year but has left behind an amazing catalogue of music longer than a piece of string, which has been sampled countless times by tons of artists (including me). Whenever I'm in a bad mood all I have to do is put this track on and it immediately lifts my spirits, it's impossible not dance to this track. Also it's got the most ridiculously good solo five minutes in. FUNKADELIC BABY!
08. Capone – Friday

Capone is an alias for drum & bass legend Dillinja. Picking my favourite Dillinja track is like pretty much an impossible question to answer but somehow I narrowed it down to this one. It's simplicity and darkness is something that very few if any producer can pull off as well as him and this track is evidence of that. Signature Dillinja big beats and big bass. Lovely stuff.
09. The Notorious B.I.G. – Dead Wrong (Feat. Eminem)

Another one of my childhood hero's Biggie Smalls is for me still the greatest rapper to do it. And again it's so hard to pick just one track from him but this has to be one of his rawest beats. Also it features a killer verse from a young Eminem.
10. 24 Hour Experience – Together

24 Hour Experience is an alias for Simon Firmin and the legendary Grant Nelson. This track bridges the gap between house and garage and is one of my all time favourites from this period. If this track gets dropped in a club I pull out the special moves that you will not see me to do to any other tune. I GOT MYSELF TOGETHER!