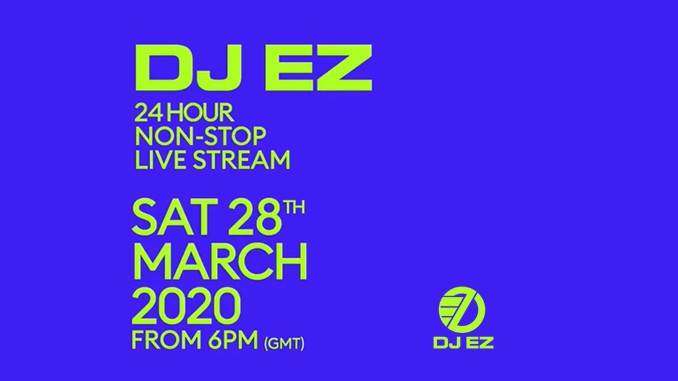 This Saturday 28th March 2020 (18.00 GMT), DJ EZ brings another 24 hour live stream, in conjuction with 'My Kind Deed' – the good news feed, an initiative set up with one purpose – to spread kindness – to encourage a new way of thinking and to promote the things in life that really make a difference.
Performing his 2nd marathon 24 hour set, this time behind closed doors as DJ EZ wants to encourage people to STAY HOME AND SAVE LIVES and is not asking anyone to donate, (the first 24 hour set raised a staggering £60k) but instead his aim is for everyone to simply enjoy the music and to send out a message of resilience, kindness and togetherness with the focus keeping people at home and supporting the NHS.
"This is a challenging time for us all with so much uncertainty right now so this is my support to bring hope to a bleak time and to hopefully shine the light on how kindness matters above all else" – DJ EZ.