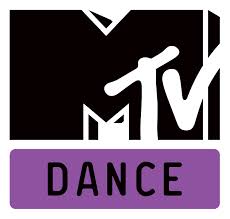 MTV gets its bassface
Preparing to settle down to chillax and watch a bit of telly, I flicked through the channels and started watching MTV Dance to try and catch up with the newest pop and hoping for a few oldies like Darude's Sandstorm. To my amazement, as soon as Justice vs Simian – we are your friends ended, the sound of static and crackle came from the telly. Figuring it was just the dodgy scart cable of my television I got up out of my seat and went to go and fix it. As soon as I got closer this familiar sound started to blast from the already ear thumping loud tv. Do do do do do…
The unmistakable sound that has hyped up every single club in London, not even beginning to mention the world is now being pumped into my ears from the comfort of my own home, and no – im not locked into Rinse, React or even SubFm but starring wide eyed at MTV..
I wish I had some sort of TV capture function on my laptop that provided more channels than freeview so I could get a proper screen capture but alas, I had to reach for the camera and snap an image of an image.
This might not be amazing to you, but to myself and fellow die hard dubsteppers, this is incredible news and shows that people are definately reaching in to see what the scene has to offer. First the tune got played in a few places like FWD and then DMZ and a bunch of the top name DJ's started getting their grubby mitts on a copy and then started spreading the infectious rhythm to the masses. Over the internet, radiowaves, magazines and dances – this incredible track was getting ever so hyped. Next it became a "cross genre" track, reaching out to the house massive, the grime heads and even a few techno Dj's. Roll deep even released a tune on their myspace which so blatantly has an influence of Night in the track, and even the name – however the producer who made it still remains unclear.
This one simple track, written by Benga & Coki is infecting people quicker than the plague and finally – the first dubstep track to ever have a video on MTV – the worlds most famous music channels.
The video itself however has been heavily criticised by the masses. Some like it, others dont. Personally I think its clever, the whole "sub" meaning to the video in the deep dark depths of the ocean. Funny really because Rod Azlan was once quoted "only octopuses can hear it that low" and even Hyperdub legend Kode9 described DMZ (one of the first places where this tune was played) as a "dance along the seabed". So this video might be a little bland in some areas but atleast it relates back into the scene somehow rather unlike some house tracks who just have an array of half naked women.
I bet you didnt even notice the little knobs on the back of the squid..