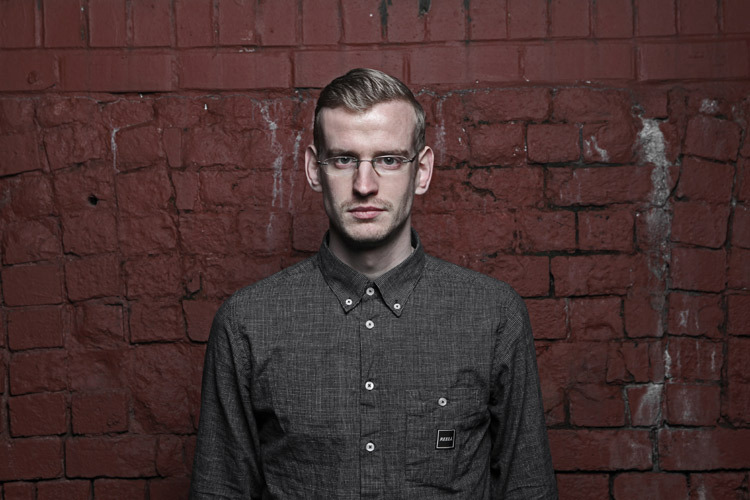 Icicle: alternative words
Whatever genre you're passionate about, Dutch producer Jeroen Snik is a key prospect… Having established himself in drum & bass with releases on critical imprints such as Fokuz, Celsius and Shogun, he soon cast a wider sonic net, capturing fans of both dubstep and techno with his stripped back loopy, sub-soaked techniques.
Still known best in D&B circles, releases such as last year's BNC EP have hinted at much more exciting cross-pollination in the near future. That and the fact he's playing an alternative set alongside fellow Shogun cohort Alix Perez at Get Darker this Saturday, February 23.
Just don't call it an alternative set… He doesn't like it.
Icicle! We've caught you in the US, right? How's that been?
"Yeah I've just come back from a three week tour of North America. I've had an amazing time out there, shows have been excellent and I was pretty overwhelmed by the general support that's coming back for the deeper and darker sides of bass music! Really hope to be back soon!"
You're playing an alternative set at Get Darker this weekend. How alternative is alternative? Classic rock and cosmic disco or more an alternative tempo?
"I think cosmic disco isn't really alternative for me anymore, I like to think I've really established myself in that particular genre… On a serious note, it's a back to back with Alix Perez, so I have no idea how it's going to go exactly. All I know is when we play back to back and make an effort to play different types of music, I really enjoy it!"
Have you seen other DJs play alternative sets in the past? If so, who's really nailed it for you?
"Many people do I guess, but I personally don't really like the term alternative set. If you're a DJ with a taste that expands beyond the obvious then you can nail this. Someone I think falls into that category would be Ben UFO for instance…"
You established yourself in D&B but have made some incredible dub-based tracks since. Can you give us 3 tunes that influenced your broader sound palette and how they motivated you…
Jeff Mills – The Bells
"This reminds that raw, simple and hard music is still what it is all about for me!"
Aphex Twin – Window Licker
"A good example of intricate production yet still tons of soul."
Amon Tobin – 4 Ton Mantis
"Or anything else he has done, really. Just for the pure level of out-of-this-world soundscapes, rhythm and melody."
Finally, a chance to big up your forthcoming releases. What can we expect from you in the near future?
"I've just done a remix of a Black Sun Empire tune called Killing The Light. Other than that there are so many different projects going at the moment. The main one being my next album. No info just yet though…"
Catch Icicle b2b with Alix Perez this Saturday at Get Darker, Fire, London