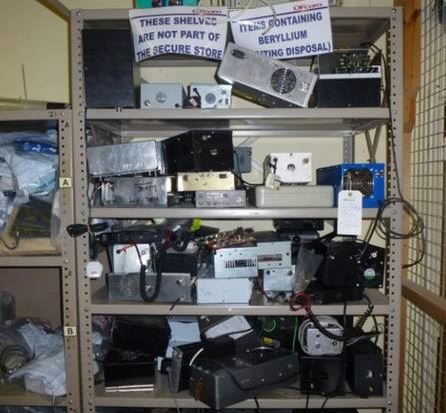 "It's not about raising revenue," Clive Corrie, Ofcom's head of spectrum enforcement, told the Standard. "It's about protecting the spectrum from harmful interference.
"Last year Ofcom received 53 complaints of interference to aviation services – ground-to-air radio location and radio navigation systems."
Of the 53 complaints, 48 related to the London area.
Mr Corrie added the problem was largely confined to the capital, though the reason for this has experts at something of a loss.
"It's a big problem, especially in London," he said. "There are about 70 active stations in the London area. In the whole of the UK we've got something like just over 100.
"From the enquiries we've carried out, this problem doesn't exist in New York or Rome or Paris – it's a London phenomenon."
The true figures are likely to be even higher – councils don't have to tell Ofcom when they raid pirate radio setups.
Hackney Council revealed last month it had dismantled 29 masts and transmitters being used by pirate broadcasters in 12 months – only five of which are recorded in the FOI disclosure given to the Standard.
Aviation doesn't use the same bandwidth as FM radio but because the home-made transmitters are typically a dozen times stronger than community radio equipment – sometimes up to 300 Watts – and are often poorly installed, they can inadvertently take over higher frequencies.
Corrie added pirates typically chose tower blocks on high ground, and often hide equipment in lift shafts and air vents – not just to stop authorities from getting to it, but also to protect it from other pirate groups. "It's a bit of a Wild West situation," he said.
Among the council raids in Hackney this year was one on the Summit Estate, Upper Clapton.
Hackney's housing chief Cllr Philip Glanville said: "Surprisingly, this type of activity is still quite common, and can have an impact on the lives of our residents."
Three years ago, the Army inadvertently raided an illegal dance music station in north-east London.
Soldiers stumbled upon a group of "young men" broadcasting from Highfield Towers in Collier Row as they set up surveillance equipment ahead of the Olympics.
Original Source: Evening Standard