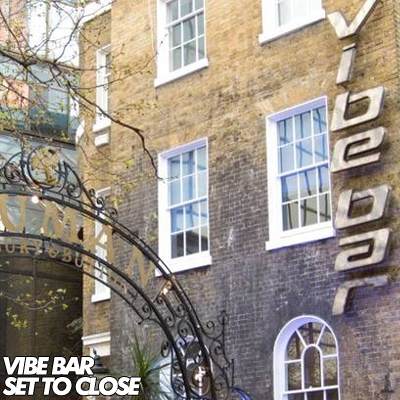 Another London venue where we held residency is due to close, we held some stomping GetDarkerTV LIVE sessions every Wednesday of the month throughout 2013.
For the past 20 years Vibe Bar, at the Old Truman Brewery, has been at the heart of the area's change from "no-go zone" to one of London's most popular tourist spots.
But the bar's owner Alan Miller, 44, claimed "petty minded" licensing rules in Tower Hamlets borough had turned turned Brick Lane "into  a quieter place".


Darkside's Birthday, LIVE at Vibe Bar, June 2013.
He said compulsory security measures including ID scans, large security teams and extensive CCTV networks had driven up costs. He also said Tower Hamlets council had clamped down on one-off licence extensions for special events, causing a 30 per cent drop-off in business last year. Mr Miller, whose bar will close on November 11, said: "You go to these venues and there is airport-style security — it's almost like the council expects you to run a prison. "
In November the council imposed a "saturation zone" to cut down on anti-social behaviour in the area. A spokeswoman said planning and licensing regulations had not changed and that it was a "strong supporter" of Brick Lane.