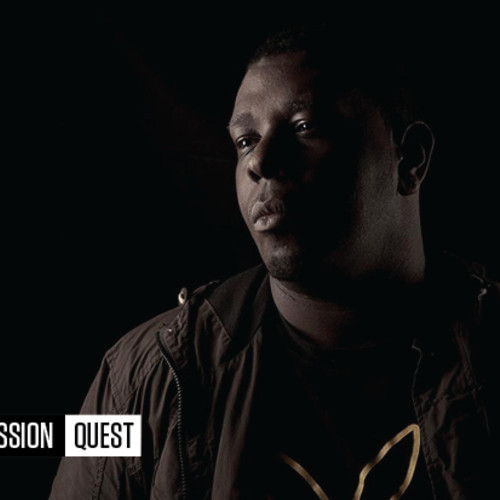 Quest has always been there as one of the artists quietly in command of underground dubstep in the UK.
He started releasing 12″s in the vintage low-end year of 2006 and has been a key member of Mala's Deep Medi imprint and the Antisocial Entertainment crew (alongside Silkie, Heny G, Kromestar and more) ever since.
He's cemented his status as a cult figure thanks to a short but always excellent run of releases that trace the deep, rhythmic, soulful side of 140bpm music. 'Deep Inside', 'Smooth Skin', 'Eden'; these tunes contain music for the mind as well as the feet, sunken excursions that become immersive and transportive when played on a fucking big soundsystem.
But production is only one side of it; Quest's performances at dubstep mecca Outlook are the stuff of legend and when he goes back-to-back with longtime partner-in-crime Silkie, things go off. Like his music, his sets are full of soul, bounce and purple fizz.
Now the man marks 2013 with a new 12″, which contains the fierce rattle 'n' roll of 'Visitors' and the powerful skank of 'Dubfoot'. Out on Deep Medi,.  Here's a fine chance to hear the man in action.
'Visitors'/'Dubfoot' is out now via Deep Medi

TRACKLIST
Quest 'The Feeling'
L-wiz 'Straightjacket'
Kromestar 'R2D6'
Quest 'Belly Of The Beast'
Gantz 'Spry Sinister'
Joker 'Head Top'
Dizzee Rascal 'Brand New Day'
Quest 'Visitors'
Mala '2 Much Chat'
Mizz Beats and jay retro 'Level 0'
L-wiz 'Move To Mars' (VIP)
????? 'Purple City' (remix)
Silkie 'Limits'
L-wiz- 'Maste Ladda'
Quest 'Dubfoot'
Om Unit 'The Silence'
Sepia 'Yesterday'
Joker 'Deserted Island'
Quest 'Somewhere'
Quest 'The Oceans Of Time'
Quest 'Departure Lounge'