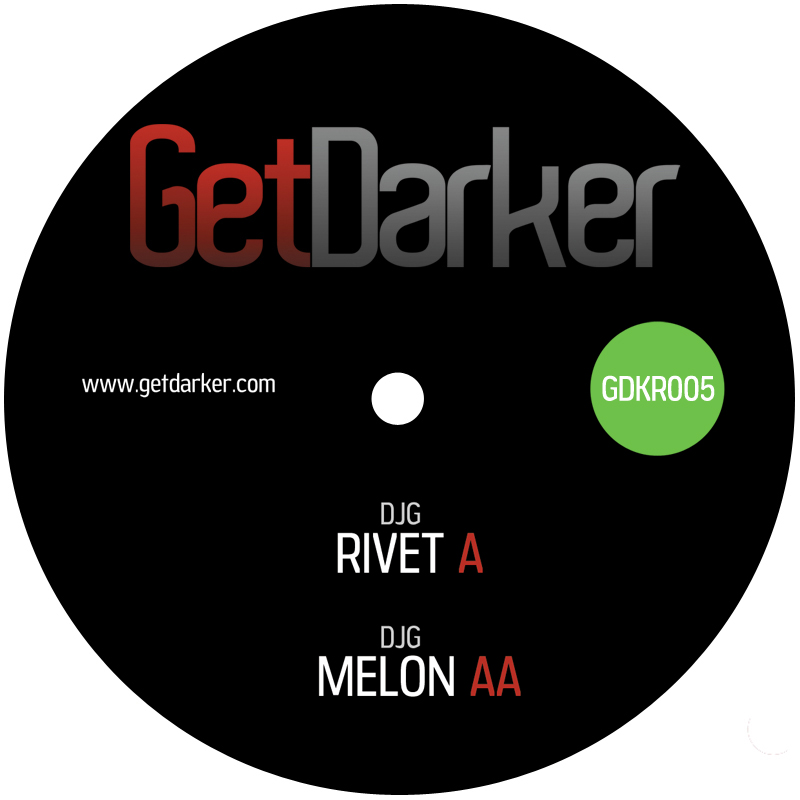 Hot off the heels of his recent work for Photek's DJ Kicks mix, San Fran sound scientist DJG makes his debut on GetDarker, further cementing his position as global bass raconteur. Battering the myth that US dubstep is all about the bro-down, his versatility and boundary-defying musicianship has been recognised and celebrated on both sides of the Atlantic since his very first release… Which was spun by N-Type on Rinse FM, no less.
That was way back in 2006; in the years that have passed he's flexed his production skills across dubstep, D&B, house and gritty ghetto tech via labels as diverse as Wheel & Deal, Brownswood and now GetDarker. A bona fide source of sub frequency satisfaction since 2003. Previous flavours from the likes of Tunnidge, Kromestar, Truth and Cyrus have set firm foundations for G's prominent label arrival.
Resonating with vibes that can be recognised from Croydon to Cali, each of these three tracks reverberate with stunning stoic depths. Evocative, pensive and shaded with just the right amount of drama; this release was hot property amongst key influential imprints before the EP was finally won by GetDarker. Lock in and find out why they fought so hard to score it.
A. RIVET – Official Video
Sets the scene; icy pads lead to lush warm synths before a mournful lead line gives hint at what's to follow. Militant kicks follow the incessant hook as G slowly adds more melodic and percussive elements. Isolating and cold yet swung on such a slow, spacey groove there's heaps of warmth to be found amongst the darkness.
Buy Here (Vinyl & Digital)
AA. MELON (Official VIdeo)
creeps up behind you. Equally as emotional and poignant as its A-side counterpart, the cascading twinkles and soft pattering of bass tones create a subtle sense of sadness as a distinctive triplet-style beat stumbles woozily in the groove.


B. Anerley Grove completes the set with a synapse-snapping switch. Deep, percussive dubstep robed in Teutonic techno chainmail, this change in vibe shows just why DJG has developed the spotless reputation he has. A delicate balance of pummelling drums, amphibious bass, edgy Kraftwerkian arpeggios and a spine-shuddering sheen of synth ice on the drop, it finishes of the selection with both grit and groove.