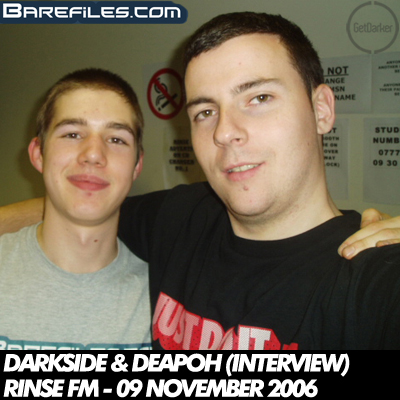 Bare Files was vital part of the development of dubstep back when it all started.  Revert back 9 years, there was no hosting services such as soundcloud or mixcloud, and very few 'online' streaming radio stations, such as Sub FM, and also Rinse FM's pirate frequency (100.3 FM) was streamed online from Darkside's bedroom.

Whilst it was possible to "listen live" online, worldwide, it wasn't possible to download such shows on demand…….until Deapoh started Bare Files, which was an online archive website, hosting the recordings of the streamed dubstep (and grime) radio shows.
This interview was broadcast live on Rinse FM on 9th November 2006.
Large up Deapoh! We salute you!
READ an earlier interview with Deapoh