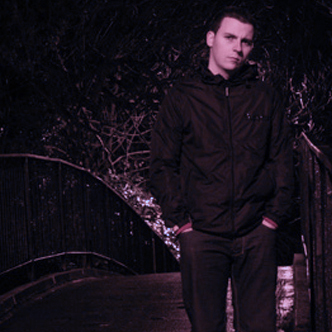 Darkside has dedicated a lot of his life to music and Dubstep. With his website GetDarker.com and also boasting a prime time radio show on London's leading underground station as well as playing out, it's obvious that he is a busy man! We managed to take some more of his precious time with this Q&A.
---
Do you remember what the first album you ever bought was?
First ever album…that's a tough one, it was probably a Now compilation series – can't believe I just admitted to that! If not that then possibly an Oasis album.
What made you starting mixing? What equipment did your start with? Have you joined the digital generation, what you using nowadays?
I became a regular down at Big Apple Records in Croydon when I turned 16, buying garage vinyl, heavily sold to by Hatcha! Some of the stuff I look back on and can't believe I purchased! My first ever set up was Soundlab belt drive turntables and a Citronic Pro 8 mixer. Thankfully I moved onto Technics 1200's turntables. For my Rinse FM radio show I often use Serato with vinyl, dubplates and….cd's. Live playouts I often stick to vinyl or dubplates.
Where did you first play out? How did it feel? Is a different feeling when you are in command of a crowd now?
My first ever booking was at a club in Croydon called Atlantis, playing Garage music which was hugely nerve-racking, being under-age at 17 probably didn't help. Although taking hold of the controls at this event wasn't as pressurising as my very first radio show. Again when I was 17 on Taste 92.5 FM – which was based in South London.
What has been you most memorable gig and why?
Probably playing b2b with Chef down at Dubpressure in Brighton, caused absolute chaos! We used to do 6 hour radio shows together on Rinse, so a live B2B set was raw!
When did you start playing on Rinse? How did you get your slot on Rinse?
I was approached by Rinse back in 2004, and was offered a Wednesday night slot 1-3am which was a painful shift, but to be apart of London's leading underground station back then was as much as a privilege as it is now! Thankfully the show has grown massively, which was moved to Saturdays 3-5pm to rival Slimzee on a Sunday. Now the show is prime time at 11pm on a Thursday night, which includes weekly guests and interviews.
What sort of guests have you had on your show?
I'll name as many as I can from memory: Afterdark, Beezy, Cotti, Chef, Plastician, Wiley, Ikonika, The Others, Headhunter, Tes La Rok, Deado, Ramadanman, BunZero, Macabre Unit, 16Bit, Arorah, Cyrus, Caspa & Rusko.
Dubstep has been around for awhile, when did you start picking up an interest for it?
I was involved from day-one. My journey started in garage music, followed by a short spell of grime, and dubstep.
You obviously have a passion for Dubstep, when was the GetDarker.com born?
Back in 2002, I started a website – DarksideRiddem.com which was split between Grime and Dubstep. This website proved very successful, which was also nominated 7th place at the UK Sidewinder Awards in 2004. Then in October 2006, we re-branded the site to GetDarker.com which is 100% dubstep.
It's you and your brother that run the website right? Who does what on the website?
Yes, both Ash and I run GetDarker. Ashley constantly works behind the scenes developing the site, my job is everything else; this with the radio show isn't easy!

So what other musical influences do you have outside of Dubstep? What other genres and artists are you feeling?
My main influences evolved from the Garage days, where Wookie and DJ EZ were in control. Until August 08, I was very narrow minded and only appreciated Dubstep, Grime, Garage and the odd DnB, however since then I have become a bit of a house head! Worrying times eh!
Top 3 albums which aren't Dubstep:
1- Chase & Status – More Than Alot
2- Burial – Untrue
3- Wookie – Presents
Who do you tip to be big in 2009?
I think there are a number of artists to watch out for in 2009; which is one of the key reasons Dubstep is so strong, but to throw a few at you, Sukh Knight, 16Bit, Fused Forces & Beezy.
Have you got any major plans for the coming year?
I was hoping you'd ask that one! YES!….but I cant reveal too much just yet, but there are some large projects on the back of GetDarker.com on their way in the coming weeks. Also July 09!
Where do you want to be in 10 years time?
Retired, sorry to sound blunt, but you asked! Haha…10 years time I'll be 35, so I hope to still be a part of this uncontrollable sound!
Tell us about some other talents which people may not know about you.
I can talk for England on radio, that's a proven fact! Oh and I can almost hold a whole radio show without getting tongue tied! Its only taken 6 years!
GetDarker radio show on Rinse FM, Thursday Nights 11pm – 1am
http://www.myspace.com/getdarker
http://gd.zi.vc/
http://www.youtube.com/getdarker
Original Source: http://www.nerdbanite.com