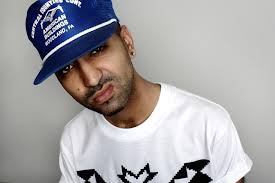 The 3rd of May, 2010 will see Stanza take control of BBC 1xtra, kicking off his newly appointed rotational 'In New 1xtra DJs We Trust' programme.
The show – which moves to Mondays from 1-2pm- showcases the hottest new styles and welcomes Grime producer Swindle, Ilmana from Nottingham as well as Stanza (who forms the Scandalous Unltd part of the True Tiger collective). Previous DJ's on the In New 1Xtra DJ's We Trust roster include Rusko and Redlight.
True Tiger have recently signed to Coda Agency's roster for live bookings and to Fabric as one of the five producers they will support this year.
The amount of good news flooding from this camp doesn't stop there, Joe Muggs from Mixmag announced today via Twitter that they have just been commissioned to do a remix for Muse, an English rock band who will be headlining the infamous Glastonbury festival this year along side Stevie Wonder.
And the news still continues to flood in – 'ang tight for the True Tiger album…
You can watch the True Tiger Takeover on GetDarkerTV Episode 12 here: