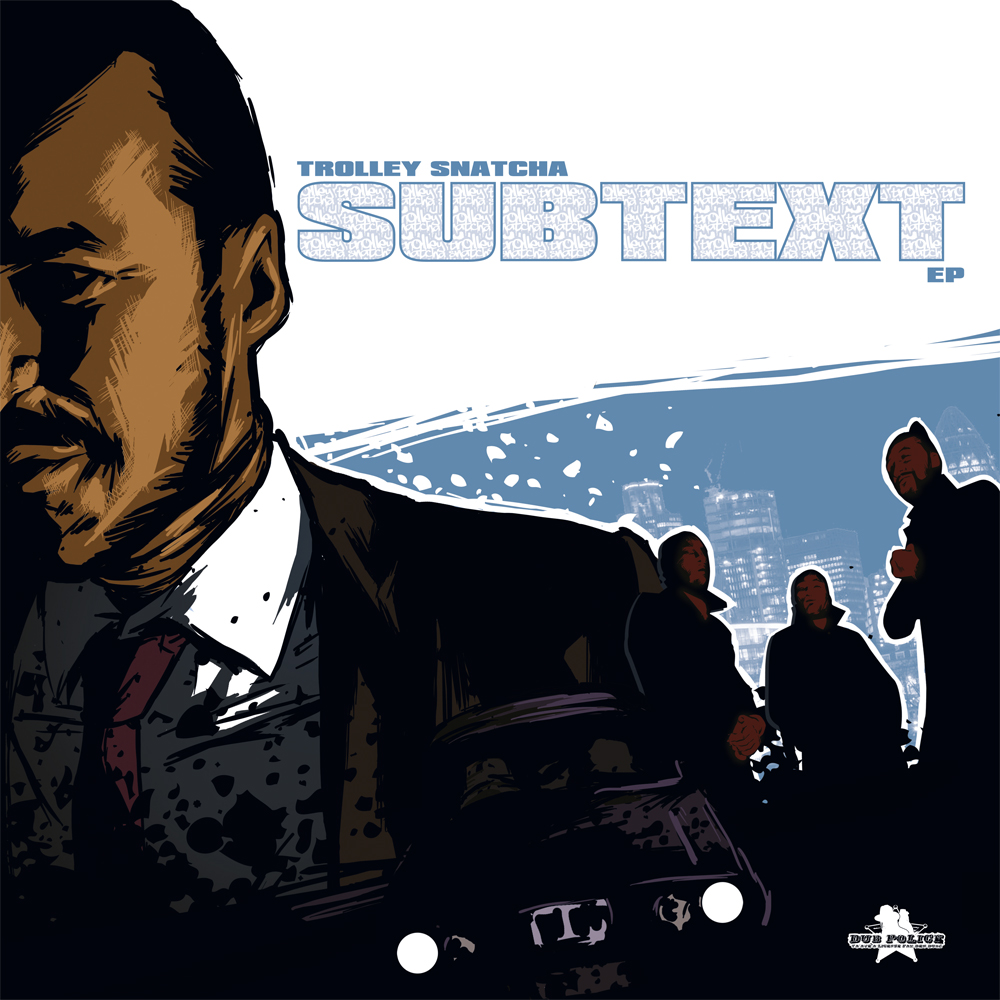 Trolley Snatcha is back on Dub Police, this time with his EP, 'Subtext'. His last release with Dub Police was the 'One Trick Pony' EP in 2010. Since then Trolley Snatcha has stuck by his sound just adding more depth in layers to his tracks.
'Giving Up' is probably my favourite tune of the selection. Trolley Snatcha focusses everything around the vocals making the track powerful and out-standing. The pace is faster than that of the others, this along with the catchy vocals and euphoric synths will, without a doubt, make this tune a hit; in the final minute there's a bass line breakdown leading to an epic finish. 'Giving Up' is an extremely radio friendly track and I can imagine it will attract Trolley Snatcha many new fans.
Included in the digital package only is 'The Jungle', a lovely little bonus. 'The Jungle' is a combination of sexual samples and a jump up bass line sure to smash up clubs after the release.
The first track on the EP is titled 'Make My Whole World'.  Crossing genres with its Hip Hop bass line, soul vocals and Drum and Bass air horn sounds this tune will appeal to a huge amount of people. Not to mention the mid-range tear outs, sure to bring on your screw face.
'Flying Missiles' is filled with electronic sounds of wires sparking, machines winding up and down and whirring synths, all on top of a rhythmic bass line making this a perfect gaming soundtrack.
'Nasty Shit' is the second tune on 'Subtext EP' and gives 'Giving Up' a run for its money for my top spot. It's by far the heaviest track on the EP and is loaded with dirty synths, winding samples and an off-beat bass and drum pattern guaranteed to catch your attention.
Although Trolley Snatcha's sound may not conform to some people ideas of 'traditional Dubstep' there is no faulting his production skills. 'Subtext EP' is a compilation of perfectly timed drops, head turning bass lines and catchy beats. The EP is well worth a listen and could potentially be Trolley Snatcha's gateway to a whole new fan base.
'Subtext EP' (DP061) comes out on Dub Police February 13th 2012.