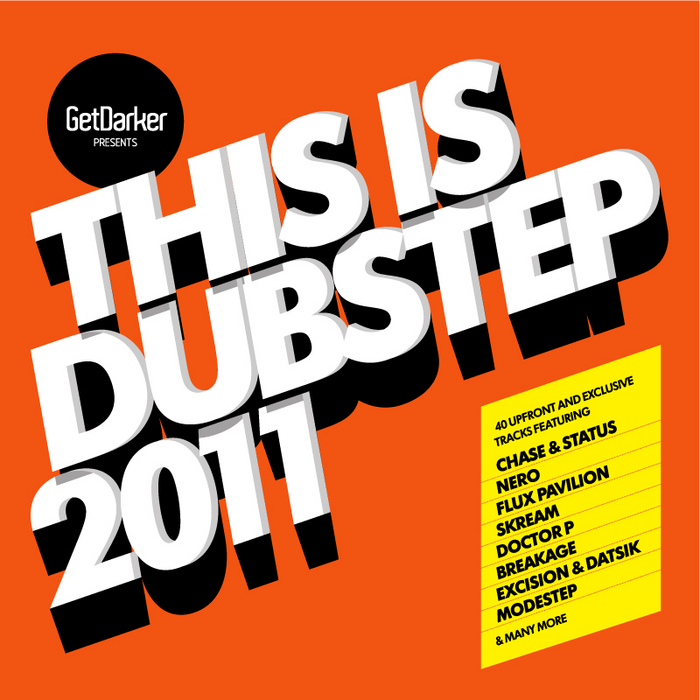 This Is Dubstep 2011 is OUT NOW!
The series, respected as one of the most popular yet credible dubstep compilations is back with an album to define the sound of 2011. An upfront and up to date selection brings forth 40 of this year's freshest tunes including five exclusive, unreleased tracks, and blazing remixes such as Trolley Snatcha's Chase & Status remix, Skream, Emalkay, Breakage, Flux Pavilion, Distance and many more.
'This Is Dubstep 2011' is the definitive sound of a genre more innovative and massive than ever.
BUY HERE:
iTunes (UK): http://bit.ly/iTspti
iTunes (US): http://bit.ly/igzCQo
HMV (2xCD): http://bit.ly/mEM9mp
Amazon (2xCD): http://amzn.to/kaxPMb
CD1
1.Chase & Status — 'Blind Faith' (Trolley Snatcha Remix)
2.Skream — 'Heavy Hitter'
3.Breakage (feat. Jess Mills) — 'Fighting Fire'
4.Flux Pavilion — 'Bass Cannon'
5.Emalkay — 'Crusader'
6.Icicle — 'Xylophobia'
7.Coki — 'Bloodthirst'
8.Above & Beyond (feat. Richard Bedford) — 'Sun & Moon' (Distance Remix)
9.16 bit — 'FRZR9000'
10.Tunnidge — '7 Breaths'
11.Kryptic Minds (feat. Youngsta) — 'Surge'
12.D1 (feat. Jenna G) –'Flood Of Emotions'
13.Cyrus — 'Alone'
14.Kromestar & Dark Tantrums — 'Trianglez'
15.Slaughter Mob — 'Dubphonic'
16.Kulture — 'Claustrophobic Angel'
17.Plastician — 'Retro'
18.Funtcase — 'So Vexed'
19.Pearson Sound — 'Blanked'
20.Phaeleh — 'Afterglow'
CD2
1.Nero — 'Me & You'
2.Doctor P — 'Big Boss'
3.Modestep — 'Feel Good' (Eptic Remix)
4.Icicle (feat. Proxima) — 'Breathing Again'
5.Loefah & Skream — '28 Grams'
6.Flux Pavilion — 'Haunt You'
7.The Blackout — 'Higher & Higher'
8.Kutz — 'Victory'
9.Noisia — 'Alpha Centauri' (Excision & Datsik)
10.Fused Forces — 'Peeper'
11. Von D & Riskotheque (feat. Alys Blaze) – 'Save Me'
12.MRK1 — 'Let Me Hear You'
13.Jack Sparrow (feat. Ruckspin) — 'Dread'
14.Culprate — 'Don't Do That' (Flux Pavilion Remix)
15.Engine Earz — 'Reach You' (Chasing Shadows Remix)
16.12th Planet & Plastician — 'Westside Dub'
17.Gemini — 'Blue'
18. Does If Offend You, Yeah! — 'Wondering' (Dirtyphonics Remix)
19.Dark Sky — 'Drowned City'
20.Commix — 'Be True' (Burial Remix)