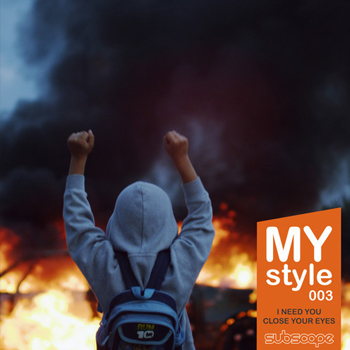 Continuing to forge his unique sound, Subscape is back on Dub Police with a new single featuring two more of the standout tracks from his landmark 'My Style' volume released earlier this year, which will complete the package following the compilation and sampler EP. Fan favourites 'I Need You' and 'Close Your Eyes' display his prowess for crafting melodic club bangers that vary in approach but are always packed with ideas and big drops.
First up is 'I Need You', a powerhouse and anthemic production. Opening on a galloping rhythm, soaring vocals and ravey synth chords, the track dives into a huge drop unleashing big drums and electric synth strokes like only he can do. Subscape then switches things up with the second track of the single, 'Close Your Eyes'. It begins with an atmospheric build of twinkling synths and expansive chords, which grow in size with the beat until the drop – a classic, huge Subscape rhythm with his trademark bass stabs, swirling synth lines and sharp edits. Tied together by the repeated vocal call of 'close your eyes', the track is packed with fresh twists and turns.
The new single continues what has been a big year for Subscape so far. Following a string of impressive and unique releases for Dub Police, his 'My Style' compilation released in March showcased the depth and variety of his music with aplomb, and the single once again asserts his distinctive sound combining signature traits with new progressions. Now, Subscape is turning his full attention to working on his debut album.
Release Date: 09.09.13
Subscape – I Need You / Close Your Eyes ::