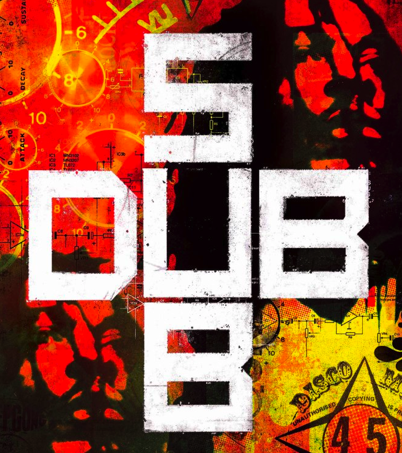 This was no ordinary occasion, on Saturday 8th October, Subdub hosted DMZ vs Swamp 81 at the Vox Warehouse in Leeds. Believe me it was as good as it sounds.
My original plan was to not drink and leave at a reasonable hour as I had work at 8 the next morning. But after trouble getting a taxi and a few beers later (such a lady), as you can imagine, that plan soon went out of the window.

Unfortunately the taxi drama meant I missed out on Exodus and Earthpipe warming up the decks but after talking to a few people in the crowd it was confirmed that both sets were big and successfully got the crowd off to a good start to the night.
Mickey Pearce had gathered quite an audience and the Swamp 81 room was heaving so I went back into the DMZ room to find a bit more space to breathe. Rhythm & Sound were rolling out the tunes and the atmosphere was heating up.
Vox Warehouse had the usual Sweet Potato décor, nicely complimenting the Iration Steppas uniform.
At 1am I was faced with a difficult clash, Pinch V Kryptic Minds in the DMZ room and Loefah in Swamp 81, Swamp 81 was still rammed and with it being the smaller room I decided to see Pinch and Kryptic Minds' set but I did go to check out Loefah and managed to catch his, apparently only pull-up of the night. Back in the DMZ room Pinch and Kryptic Minds were going hard, and definitely gave everyone a blast from Outlook 2011 when they dropped J:Kenzo's tune Ruffhouse.
At 2am Digital Mystikz took control of the decks, with Sgt. Pokes getting the crowd involved as always. Mala and Coki played a huge set complete with bass so heavy it wriggled my earplugs out, they finished with Gothtrad's Babylon Falls, which of course they had to wheel.
By this point work was getting closer and my eyes were getting heavier so I caught half an hour of The Dub Mechanics before rolling on home. They had a tough set to follow but in my opinion, pulled it off pretty damn well.
Subdub Leeds is a guaranteed good night and this one was no exception.
Anna