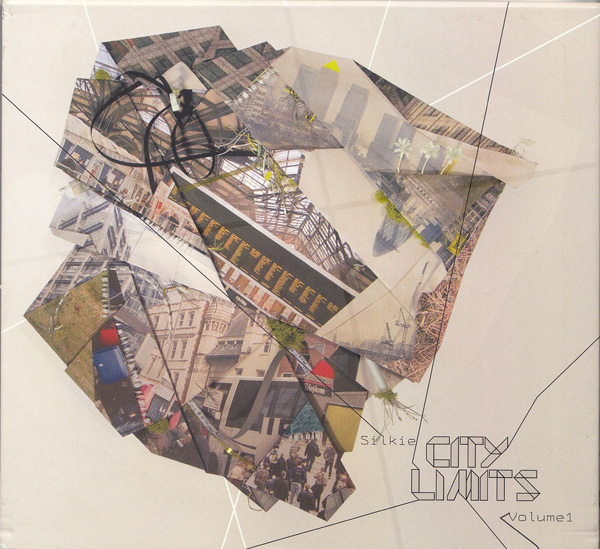 Silkie, known to everyone for productions such as Cyberdub, Skys The Limit, Shake Out Your Demons and more will be dropping an album due out mid June on the amazing Deep Medi label.
The album will consists of thirteen tracks, and will be coming out on CD and as an LP. In true LP fashion, we cannot confirm what will/won't be on it until it's released. The LP however will consist of three vinyls with a selection of tunes.
City Limits Tracklist:
Concrete Jungle
Spark
Turvy
Sty
Quasar
Purple Love
Planet X
Cats Eyes
Head Butt Da Deck
Techno 22
Mattaz
The Horizon
Beauty
Deep Medi Vol 1 Tracklist
Kromestar – Kalawanji
Kromestar – Surgery
Hijak – Babylon Timewarp
Hijak – Dally
Coki – All Of A Sudden
Loefah – Disko Rekah
Mala – Changes
Mala – Forgive
Goth-Trad – Cut End
Goth-Trad – Flags
There will be a limited 12″ available soon, so watch out for that!
It's being advertised as City Limits vol. 1, does that mean there is more planned? Oh boy! The track list has some noticeable tunes such as Head Butt Da Deck and Purple Love that are totally wicked productions and a favourite for everyone.
Some say this album has been a long time coming, definitely highly anticipated by us here at GetDarker HQ. Usually though when we expect Silkie we also expect something from Quest. Which draws the attention to the cat number of this release as MEDICD002, but there never was a MEDICD001? Could this be Quest's album but seeing delays so it was never announced? It is confirmed that MEDICD001 will be called Deep Medi Vol 1 and will have the first five releases of Deep Medi on the CD.
After some searching we find an Australian store accepting pre-orders for MEDICD001 which is titled as a Various Artist CD presented by Deep Medi Musik. Maybe this is more of a greatest hit's compilation from the previous Deep Medi releases, similar to what Distance did with his Repercussions album by offering Chestplate releases on a second CD – but as its own entity allowing those more casual listeners that haven't spend hundreds or even thousands of pounds on equipment the chance to listen. MEDICD001 is supposedly due out on the 16th May 2009.
Without a doubt the Silkie album will be an amazing listen, just going by his previous productions. Silkie always provides a beautiful method of escape for what seems to be a wobble frenzied period in Dubstep at the moment.
Big up, 'nuff Purple love.
Silkie – City Limits vol. 1 is due out in mid June on Deep Medi Musik and will be available world wide on vinyl and CD. Digital download to be confirmed but unlikely.